Curious about PVC ceiling panel price Philippines? PVC ceiling panels offer a durable and stylish solution for ceiling coverings.
When it comes to their price in the Philippines, it can vary depending on factors such as the brand, design, and dimensions.
On average, you can find PVC ceiling panels starting from around ₱360 per square meter.
In this article, we will explore the different types of PVC ceiling panels available, discuss their pros and cons, and provide you with a comprehensive price guide.
Discover the perfect PVC ceiling panel to elevate your space within your budget.
Types of PVC Ceiling Panels
1.Seamless PVC Ceiling Panel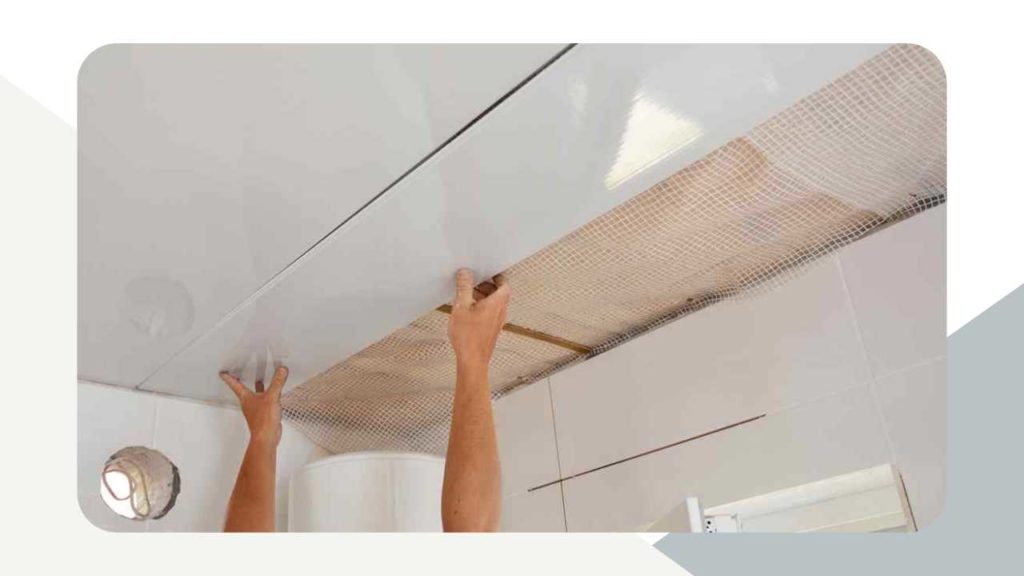 This is the type that can make your ceiling more sophisticated. No more bare ceiling that you have with this seamless PVC.
This PVC ceiling panel price is very affordable because of its seamless design. You can use this style to connect the interior of your house.
Though the price is inexpensive, this ceiling panel has some benefits. It is waterproof and will protect your house.
It has termite resistance that can last for years. The PVC ceiling panel design has mold repellent. The maintenance of this ceiling is low and very reliable for any kind of housing.
2.V-groove PVC Ceiling Panel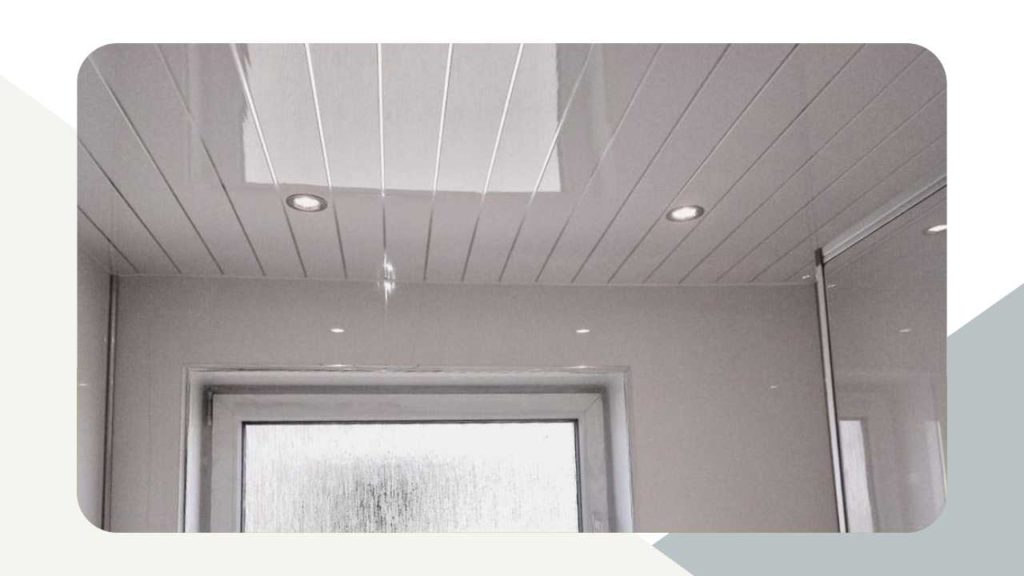 The V-groove has line patterns on the surface of the panels. This PVC ceiling panel size is about 8mm in thickness and 250mmx2900mm in width and length.
Your simple ceilings will be prettier with this V-groove style because of the lines on the panels.
Thus, this PVC ceiling panel price is quite affordable with some benefits. Most of the V-groove styles are eco-friendly because they can last for years.
The V-shape of the panels can be another value that will change the simplicity into more decorative. It is waterproof and termite resistant as well.
3.DU-Groove PVC Ceiling Panel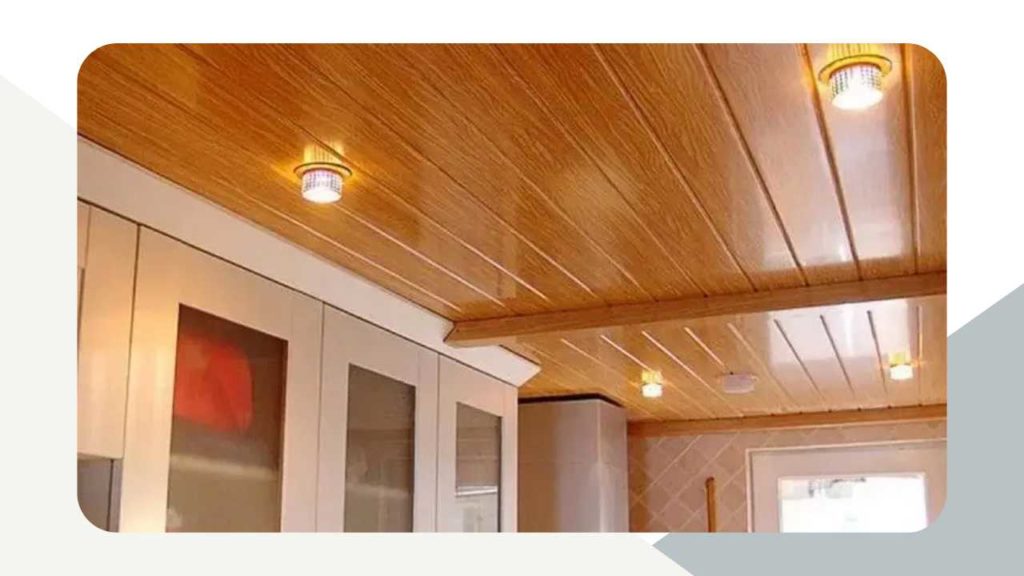 DU-Groove is the type that is popular because of PVC ceiling panel colors. It is way more beautiful than the other two types in the Philippines.
The structure is ribbed and appealing visually. At the center of the panels is the interlocking tongue.
The benefits of this PVC are termite-resistant, eco-friendly, waterproof, and mold-repellent on the surface.
This PVC ceiling panel price might be expensive because of the design. However, how to install PVC ceiling panels for this style is easier because of its interlocking part.
Pros and Cons of PVC Ceiling Panel
Pros
The material has termite resistance, which makes it extremely durable. PVC is also popular as a sturdy material, so it can last more than 20 years.
Major wear and tear are unlikely to happen. You won't face problems such as termites on the ceiling as well.
You can handle this PVC ceiling easily. Though the PVC ceiling panel price is cheap, the damage is something you can avoid.
While handling the PVC panels, you don't need to worry about the damage. While installing the PVC panels, you won't get dust because of it.
The PVC ceiling panel price is very affordable because PVC material is cheap in general.
Other conventional materials for ceilings are more expensive but their durability is lower than PVC.
It is the reason why many people choose this material for ceiling panels.
Waterproof
Most homeowners need waterproof material for their ceilings. PVC becomes a good option because it is waterproof. When it gets wet, the mold will not grow on it because of the material. This is why this material is popular recently because it is a good investment for homeowners.
Cons
For aesthetic purposes, PVC ceiling panels may be lower than others because they are plastic.
For a luxurious look, PVC doesn't give the aesthetic. It is not recommended for a building that is created for a high-class look.
Another reason why some people avoid this material is because of visible joints. A large ceiling is visible, and it reduces the aesthetic purposes.
PVC has chlorine, and it is toxic after some period of time. Chlorine can be an enabler when a fire happens.
It is quite dangerous if you don't have preventive action to protect your building.
PVC Ceiling Panel Price Philippines
The PVC ceiling panel price Philippines has some ranges because of the types available at the market. Check the price list here:
| | |
| --- | --- |
| Type of Ceiling Panels | Price (₱) |
| P.Tech PVC ceiling panel 29x25cm | 360 |
| Grandcross veiling | 780 |
| PVC laminated rib 7" | 625 |
| PVC 3D ceiling panel | 339 |
References : floorstowalls.co.uk