Tek screw make the fastening jobs more efficient because they have a special design on their tip. They are also cost-efficient because the Tek screw price is affordable.
Does your work involve lots of drilling with screws? If it does, you must have Tek screws.
They will help you tackle the fastening jobs more efficiently since they have a particular design that makes fastening jobs easier to do.
The low Tek screw price will make your job more cost-efficient too.
---
What is Tek Screw?
Tek screws are self-drilling and self-tapping screws. Each of them has a small carving piece on the drill tip.
Therefore, you don't need to pre-drill the materials you work with when you fasten them using these screws. As a result, you can finish your fastening jobs more quickly.
The name Tek on Tek screws is a brand name. Tek is the first screw brand that offers self-drilling screws.
After that, other brands also release similar screws. However, people tend to generalize self-driving screws of various brands as Tek screws.
---
Uses of Tek Screw
Professionals generally use Tek screws in roofing and electrical industries.
They are perfect for most low-density and lightweight materials. They can attach metal to metal, wood to wood, and metal to wood. 
Some applications of Tek screws include:
Metal Roofing.

Steel Framing.

HVAC Projects.

Cladding.
---
Type of Tek Screw Price
Tek screws are available in many choices of types. Each of them functions differently.
Therefore, you must use the right Tek screw types for your projects. These are 6 Tek screw head designs that you can choose.
1. Hex Tek Screw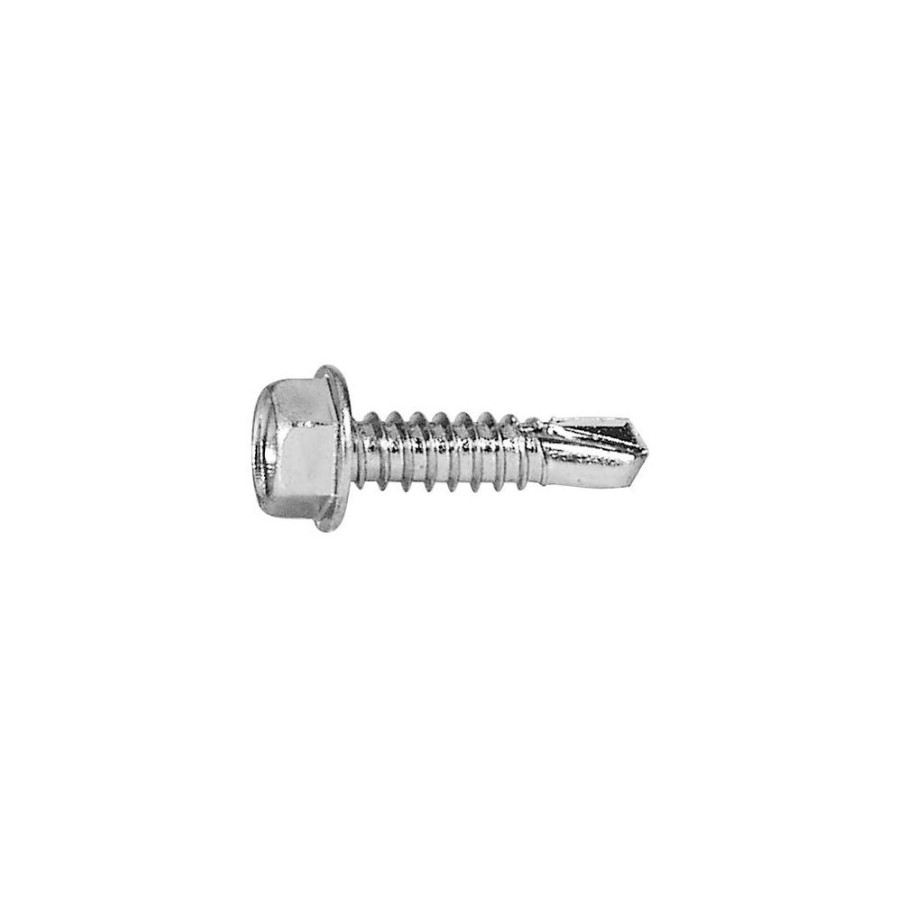 It has a hexagonal head. It is available in several options and is ideal for the roofing industry. TEK-3 and TEK-5 are examples of hex Tek screws.
2. Flat Tek Screw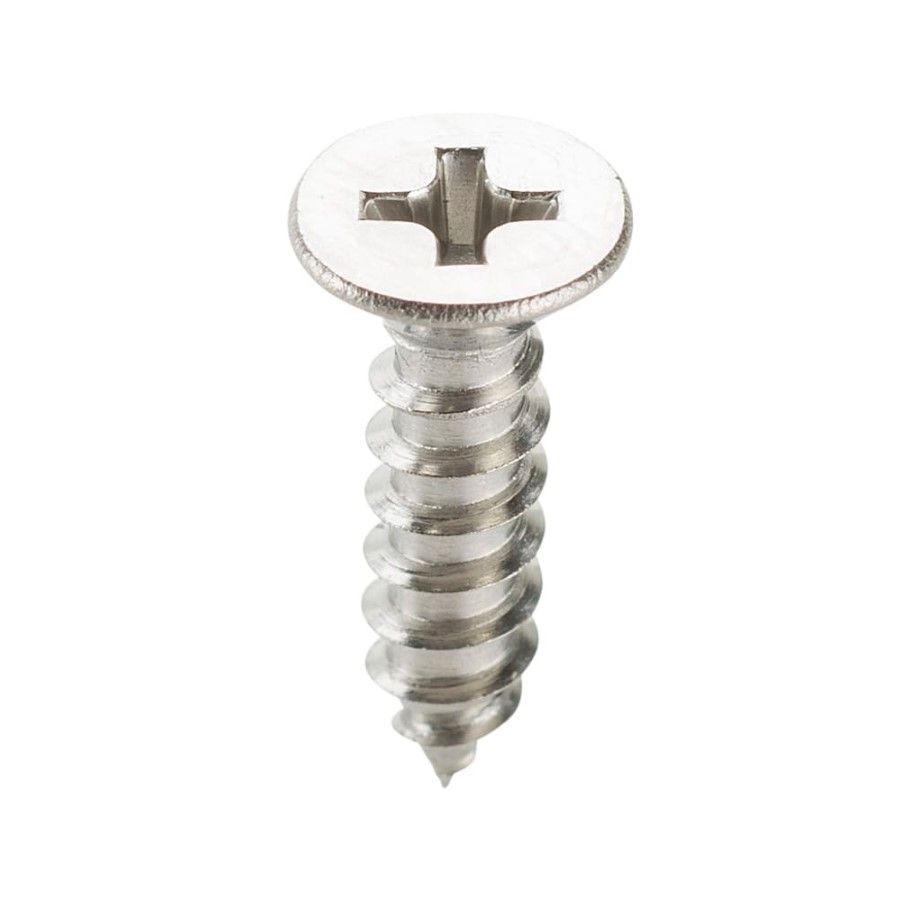 This screw has a flat round head with an angled bearing surface underneath. It is ideal for securing wood to a metal backing.
3. Oval Head Tek Screw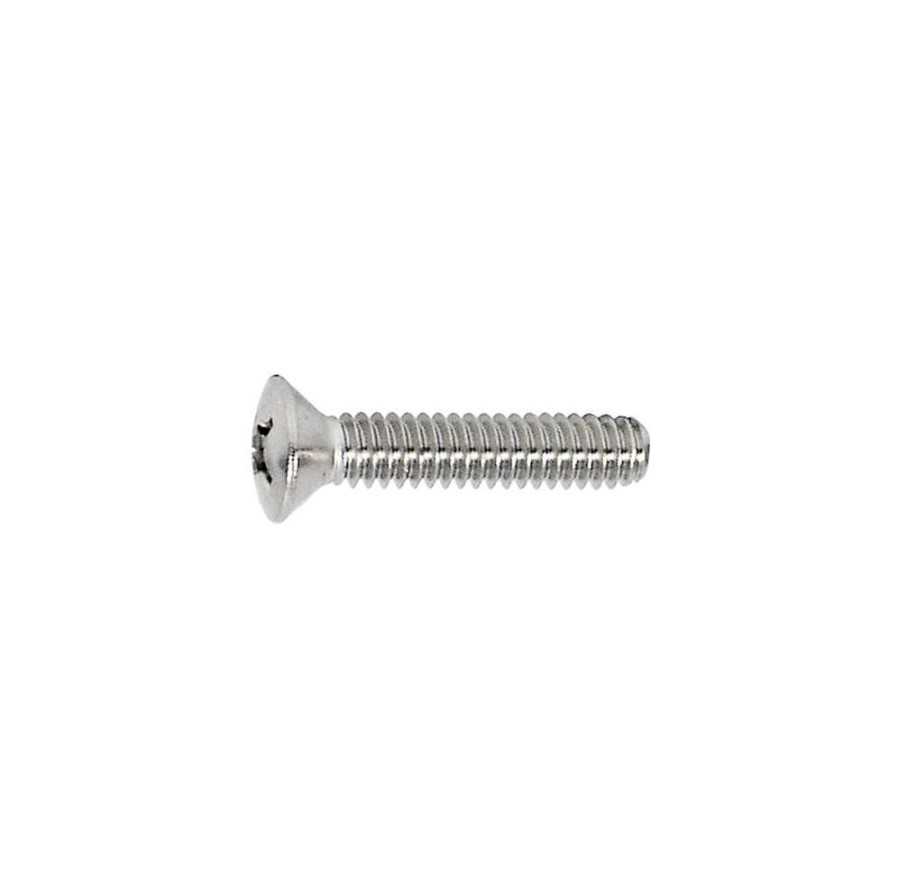 The oval head Tek screw has a raised round head. You can get it at various gauges.
4. Pan Head Tek Screw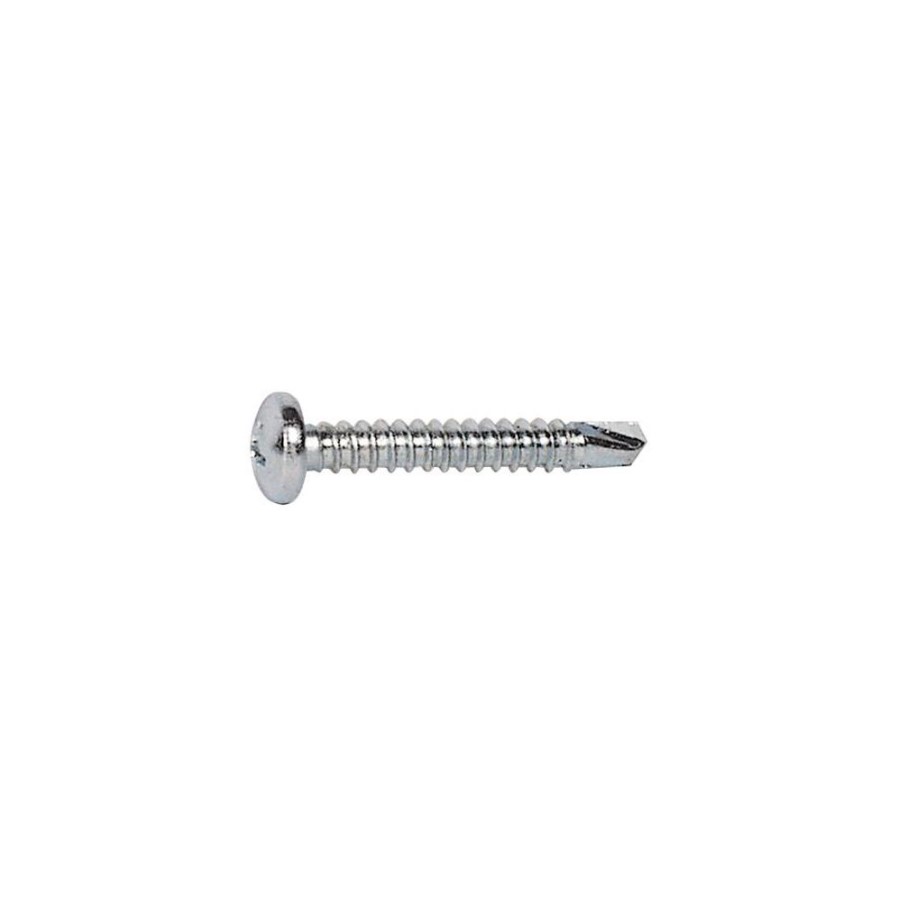 The pan head Tek screw is similar to the oval head ones. However, the head is only raised slightly. It is perfect for light-duty projects.
5. Pancake Head Tek Screw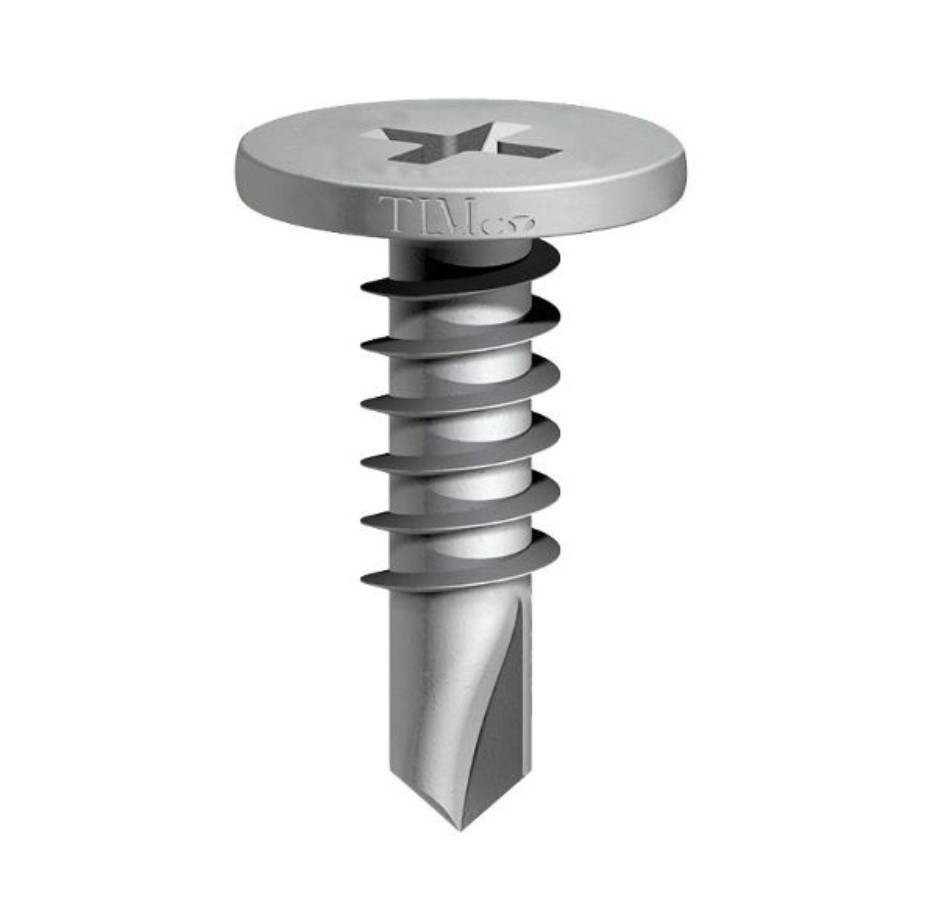 It has a round flat head. Some pancake head Tek screws you can use DPI Pancake Tek Screw #14 x 4" and #12 x 1" zinc plated pancake head Tek screw.
6. Wafer Tek Screw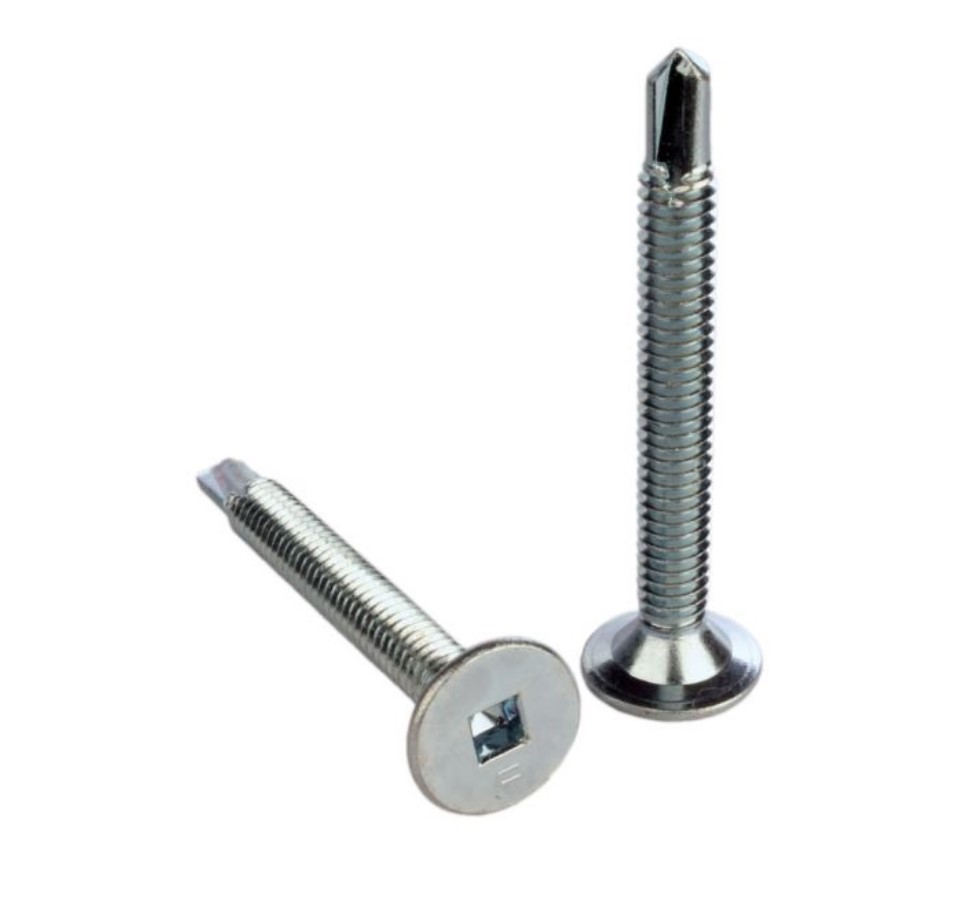 It is ideal for screwing plywood to metal. Some examples of wafer head Tek screws are UCAN TRP 812KSSJ and UCAN TRP10112 BSS.
---
Materials of Tek Screw
Aside from choosing the right Tek screw type, you must also choose the right Tek screw material for your projects.
Some materials used in manufacturing Tek Screws are iron and stainless steel. 
However, the iron screws come in different coatings. Some of them are zinc coating, Ruspro coating, Tri-Seal, and Stalgard.
---
Tek Screw Sizes
The Tek screw size varies greatly. The smallest size is #8 x 0.75" or 4.2 x 19 mm. Meanwhile, the biggest Tek screw is #14 x 5" or 6.3 x 127 mm.
---
Tek Screw Price List
This is the list of Tek screw prices in the Philippines.
Product

Size

Quantity

Price

Heavy Duty Tek Screw

12 x 65mm

100

₱2,500

12 x 55mm

₱2,280

TGC Galvanized Wafer Head Tek Screw

3.5 x 12.7mm

100

₱92

Stainless Pan Tek Screw

#6 x 1"

50

₱215

#8 x 1"

₱270

#10 x 2"

₱477

Stainless Flat Tek Screw

#6 x 1"

50

₱204

#8 x 1"

₱252

#10 x 2"

₱439

Hex Tek Screw

12 x 65mm

100

₱215

12 x 75mm

₱294
---
How to Use Tek Screw
You need the right drives to fasten Tek screws. The drives to install hex Tek screws are hex drives or a wrench. 
Meanwhile, Tek screws with cross shape patterns (Phillips drives) are compatible with various electric and manual screwdrivers.
Moreover, to install Tek screws with Robertson drives (square holes), you need the Robertson screwdriver.
---
Tek screws are useful and cost-effective. Online Tek screw sellers in the Philippines generally sell them in bulk.
The smallest screw package they sell consists of 50 screws. Meanwhile, the lowest Tek screw price is ₱92.