Holcim cement price in the Philippines depends on the type. There are several types that you have to know since they have different purposes of usage in construction. See the list below.
Holcim is a big company that is popular to produce cement in some countries, especially the Philippines.
Holcim cement price is very affordable, yet offers the best bond for any construction project.
Here are some types of Holcim cement that have different specializations for the building and work.
---
Holcim Skim Coat Superfine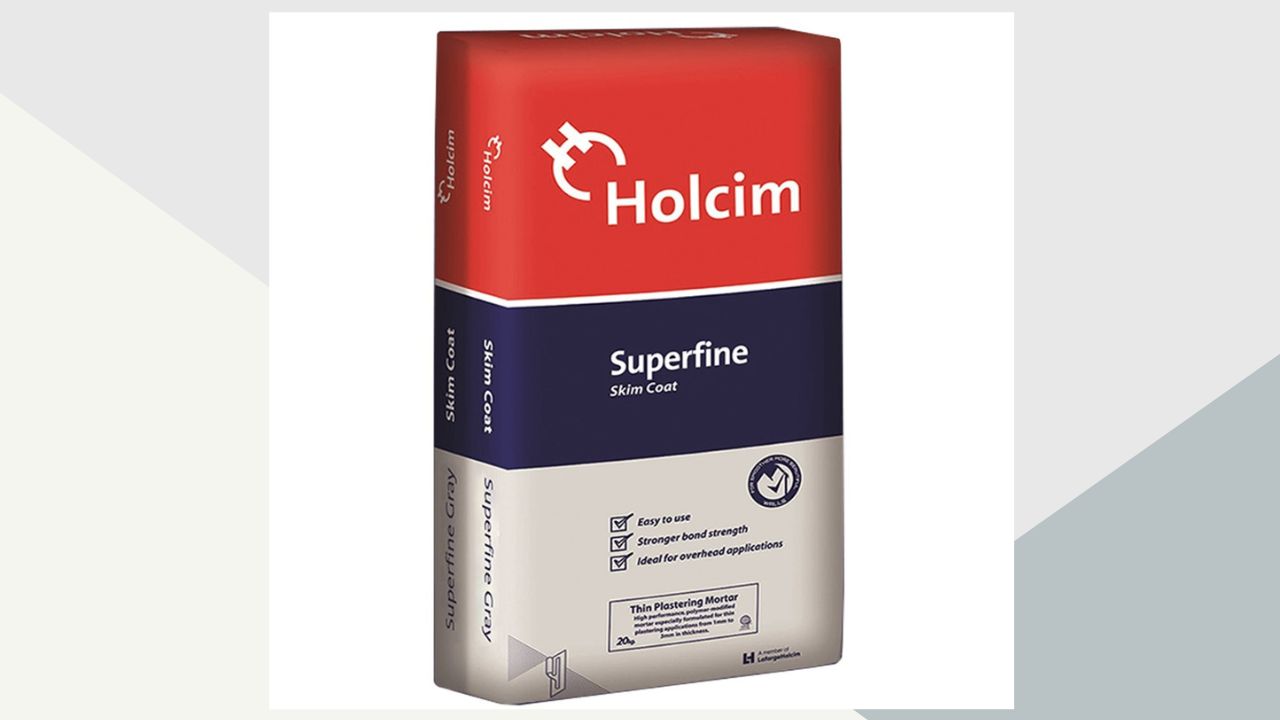 This cement has a very high performance. It is a modification of mortar with some formulas for thin plastering applications.
If you are about to plaster with 1-3 mm, then this cement is the perfect option. The finish is very smooth and it can cover the pin holes well.
This product is also good to correct imperfections, both interior and exterior. Usually, this skim coat is for correcting ceilings and walls.
The color of this powdery material is white and gray. The pot life is about 3-4 hours. The workability level is very excellent 
The level of toxicity is non-toxic, yet you have to be careful and avoid skin contact. At the market, this is available in 20-kg self-sealing.
This Holcim cement price is about 410-420 PHP in the market.
---
Holcim Excel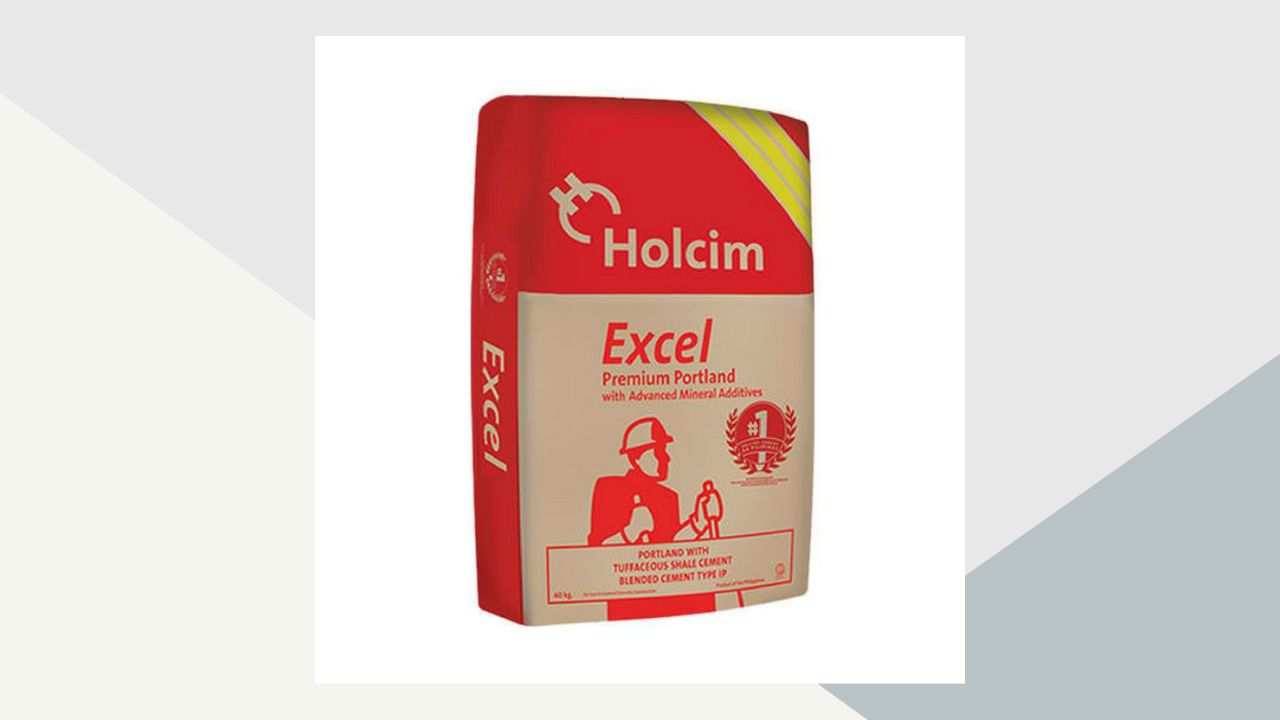 From all kinds of cement, Holcim Excel is the product for general purposes. You can use this cement for simple or complicated construction.
The standard of this cement has local and global certification, so it is safe to use and has long-lasting quality.
This cement is very easy to mix with other components. Plastering using this cement also is easy to place. For residential buildings, Holcim Excel is very recommended.
The main formulation is Portland cement with some additional minerals. For primary uses, concrete has a strong result.
The benefits of this cement are very strong to reduce construction time, higher yield for less cost of construction, and sulfate resistance.
It's very durable for building structures. The Holcim cement price for Excel type is 245 PHP.
---
Holcim Tile Adhesive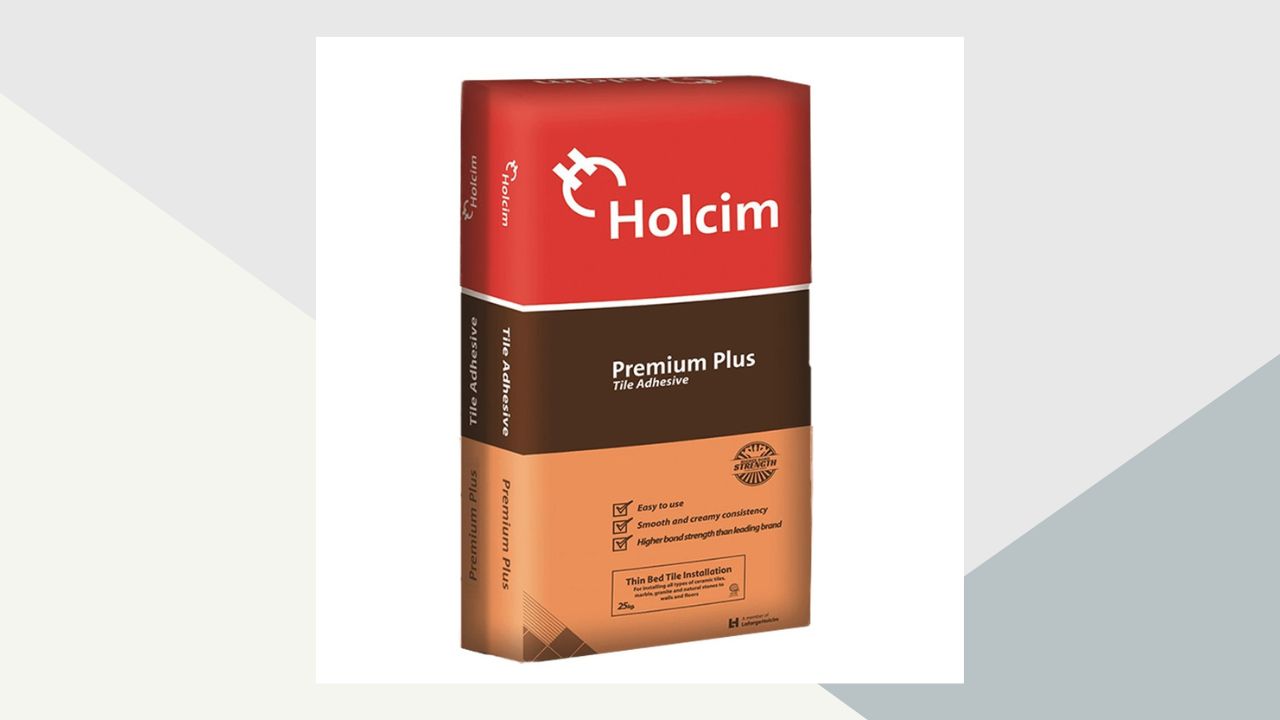 This cement is in the premium plus category. It is a modification of polymer and the main use is for installing granite, marble, natural stones, and tiles.
This cement is perfect for a thin-bed method. The color of this powder cement is gray with an open time of only 15 minutes.
The water demand of this brand of cement in the Philippines is only 7 liters of water per 25-kilogram cement powder.
The workability is very excellent with only up to 4 hours of pot life. It is a non-toxic material, but you have to avoid it from skin contact
At the market, the sale of this cement is in polypropylene bags with 25 kilograms self-sealing each.
The Holcim cement price for this product is about 210 PHP per bag.
---
Holcim ECOPlanet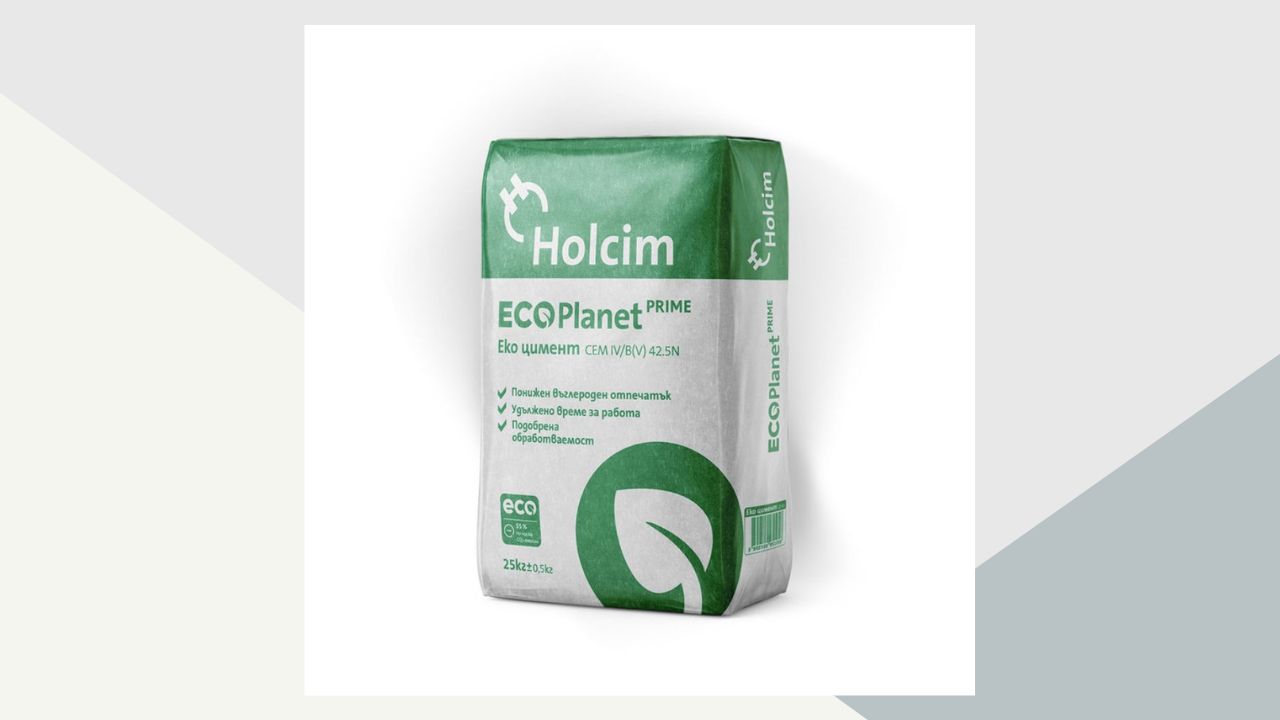 ECOPlanet type is an environmental-friendly cement by the Holcim group. They develop cement that only leaves less carbon footprint.
It has high performance in strength and durability. The biggest advantage of using this cement is it will prevent the building from chemical attack.
Other points benefits are low heat hydration and also low porosity. The performance is sustainable and promising with 30% less carbon.
This cement is for general purposes such as plastering, flooring, and other construction work. So far, this product is popular for a less carbon building campaign.
The bag of cement has green and white in color. Each bag is 40kg of cement.
The Holcim cement price for the ECOPlanet type is 280 PHP. This cement is easy to find in the market.
---
Holcim Solido
Holcim Solido is an alternative cement for a road building or any construction with mid-rise structures.
There are some additional formulas in it to improve strength, workability, durability, and sustainability. At the market, the bag is white-black color with 40kg.
Solido type is common for mixed concrete manufacturing. It fulfills the standard of national and global, so it is safe to use for public facilities construction.
This product is designed for tropical weather in the Philippines. It has lower heat hydration as well as and low carbon footprint.
Road construction will save more cost with this cement and it's easier to plaster and finish the project.
Compared to ordinary cement, Solido performs better and is more environmentally friendly.
Every bag of Holcim Solido is only about 115 PHP.
---
Holcim Aqua X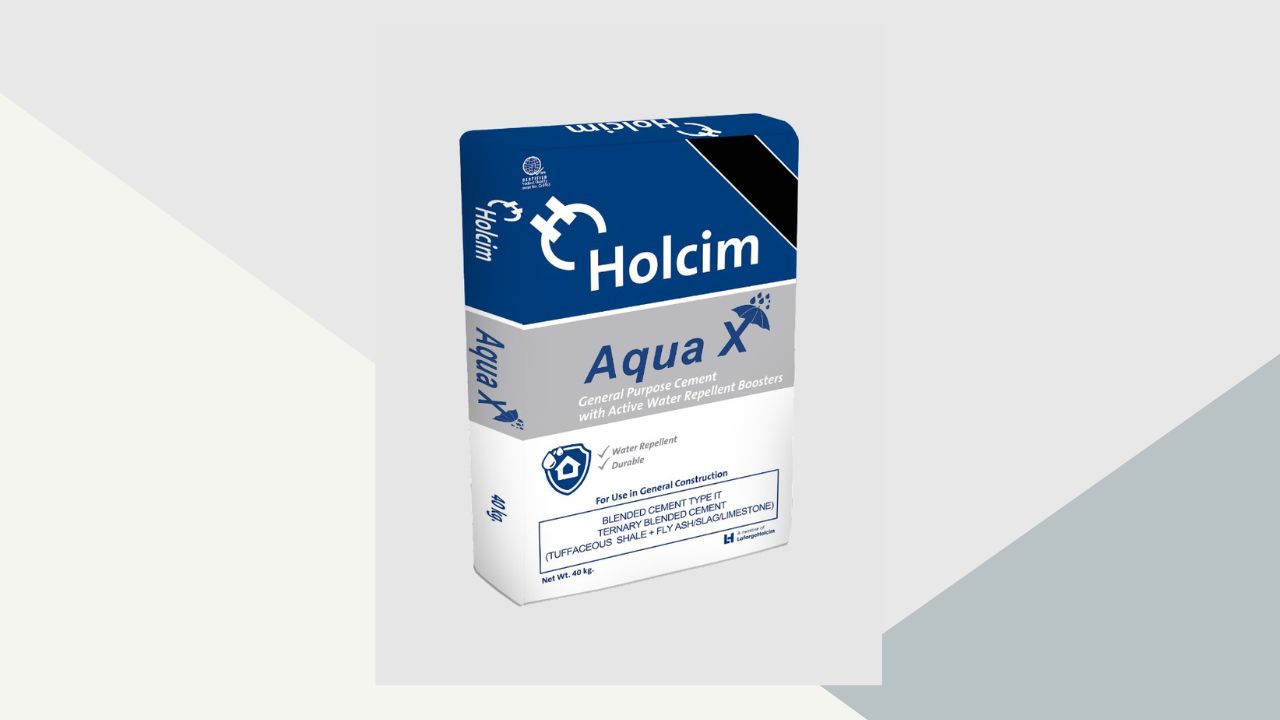 For mansory projects, Holcim Philippines has Aqua X series to support the construction work. This cement also supports the general concreting application.
The advantage of this cement is its water-proof ability. The building is safe from water damage, so the quality of the building is long-lasting.
The application of Holcim Aqua X is easier. The builders only need to apply the repellent on the wall with this concrete mix. The cement doesn't need an additional special dosage of mixing.
The Holcim cement price for this type is about 210 PHP.
---
Holcim Wallright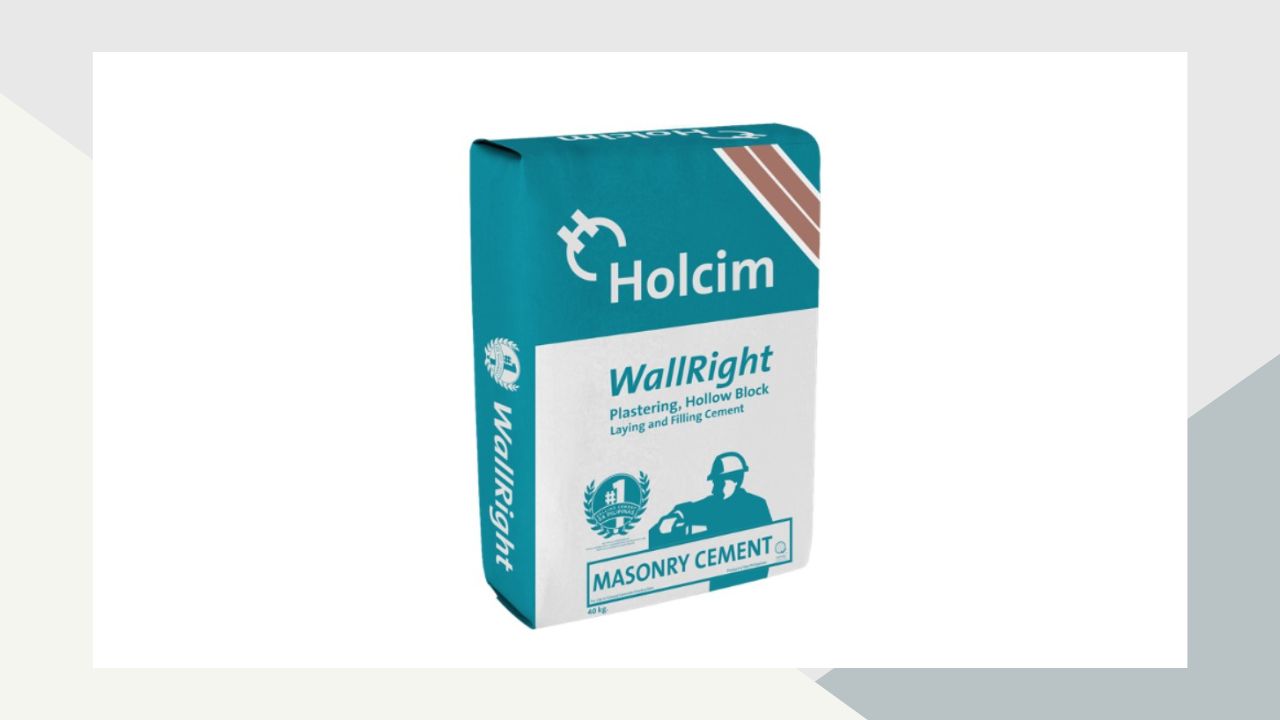 Holcim Wallright is not a block laying, finishing, and plastering project. The strength is very excellent and the bond stays for a very long time.
The texture of the cement is smooth if it's compared to other cement. The level of workability of this cement is very high.
For every work that needs excellent bonding, Holcim Wallright is this choice to have. Compared to ordinary cement, Holcim Wallright creates better finishing as well.
The water retention improves as well. For 1 sack cement of Holcim Wallright at the market is about 330 PHP.
---
Holcim cement price in the Philippines are reasonable with the quality offered. Different types of cement offer different benefits and purposes.
Before you are choosing one, take a look at its specialty for better results and finishing.