Perforated sheet price Philippines ranges from affordable to expensive. The more expensive ones are generally rustic resistant, strong, and have a pleasing finish.
Metal is one of the essential raw materials in our lives. Various industries need metal in various forms, such as bar, wire, and perforated sheets.
Perforated sheets are useful and appealing at the same time. Another good thing about them is that the perforated sheet price Philippines is worth the quality.
Some sellers sell the sheet at a more affordable price than others. However, affordable perforated sheets are commonly thinner than the more expensive ones. In addition, they may not have all the traits you can find in the most expensive ones.
---
What is a Perforated Sheet
A perforated sheet is sheet metal that goes through a particular process so it has holes on its surfaces. The holes on the sheet has different sizes and shapes.
Consequently, you can find a perforated plate with smaller round holes, one with big hexagonal holes, or other patterns of different sizes.
Some perforated sheets have decorative patterns. Consequently, people use them for decoration purposes.
Decorative perforated sheet price Philippines is higher than the simple ones because the production process of the former costs more money.
However, perforated panels offer more than just decoration. Different companies need perforated sheets for manufacturing different products, such as electronic devices and vehicle parts.
These sheets offer some advantages for their users.
Perforated sheets are lighter than certain sheet metals. Therefore, they are easier to work with. Moreover, it also prevents architectural structures from getting too much load.

These plates can reduce echoes and noise emissions. They are also a good soundproofing material.

They provide decorative lighting and privacy.

Perforated sheets with attractive patterns add an aesthetical appeal to architectural structures.
---
Perforated Sheet Uses
Different industries use perforated plates in different ways. Below are several industries that use these plates and how they use them.
1. Automotive Industry
Automotive companies use perforated sheets in making radiator grills, ventilation parts, silencer tubes, grids, oil filters, etc.
2. Construction Industry
This industry utilizes the plates to make facades, acoustic panels, stair treads, ventilation grills, pipe guides, etc.
3. Chemical and Energy Industry
Chemical and energy companies use perforated panels in their washing equipment, liquid gas-burning tubes, filters, purifiers, drying baskets, etc.
4. Architectural Industry
Some common uses of the perforated sheet in architecture are fencing screens, cladding, column cover, site amenities, metal signage, etc.
5. Food and Beverages Industry
Food and beverage companies use perforated sheets in their shorting machines, washing equipment, coffee screens, juice presses, grain dryers, baking trays, etc.
---
Types of Perforated Sheet
Based on the materials, perforated sheets are available in seven types. Those made of corrosion-resistant metals usually come with higher perforated sheet price Philippines.
1. Perforated Metal Sheet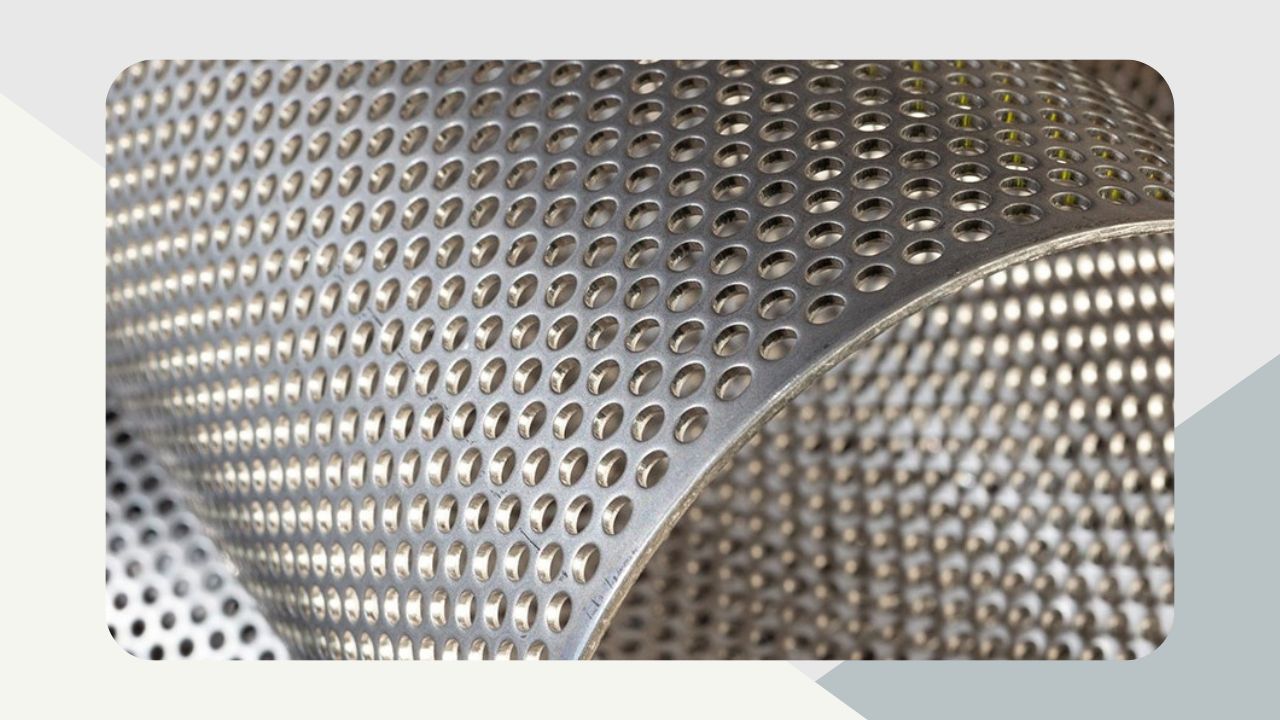 The perforated metal sheet, or steel perforated sheet, is one of the oldest perforated sheet types people ever made.
Perforated steel plates are strong. They can endure almost any type of stressful use.
2. Perforated Aluminum Sheet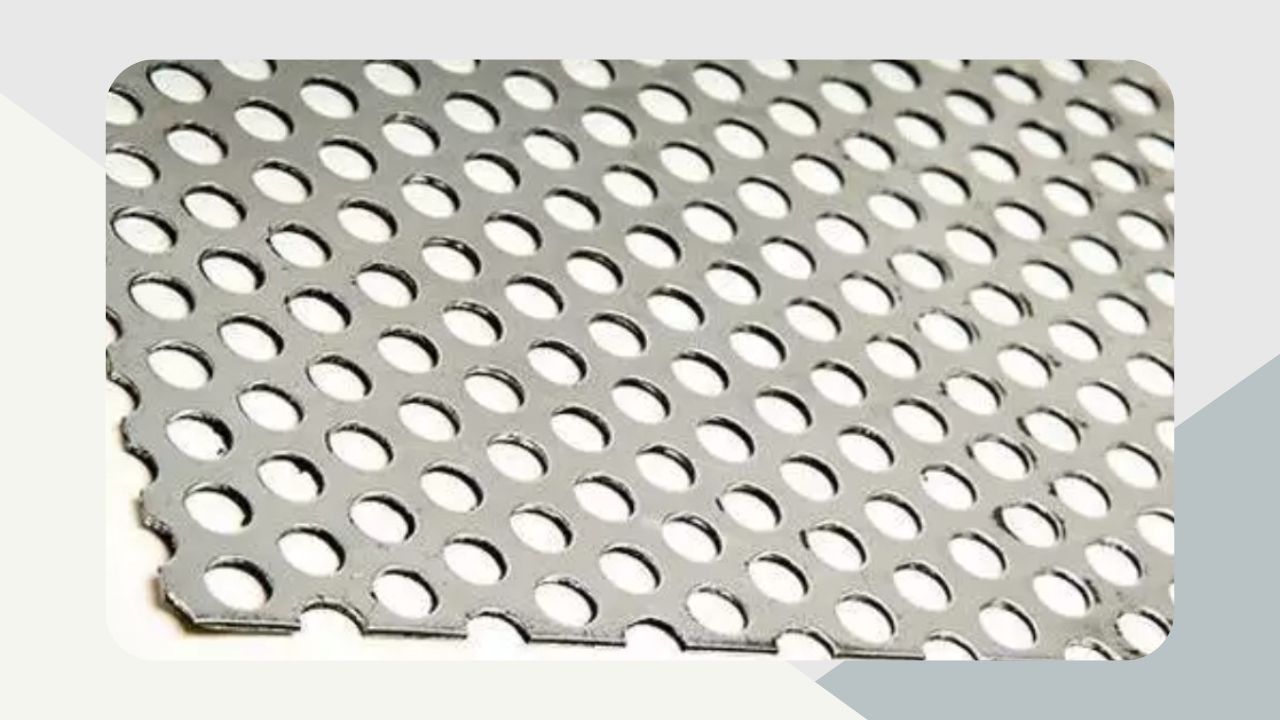 Perforated aluminum sheets are light and resistant to rust. Therefore, they make a durable and easy-to-work material.
Perforate aluminum sheets also offer an attractive silvery finish. Companies usually use them in food and beverage industry applications and architectural applications.
3. Perforated Stainless Sheet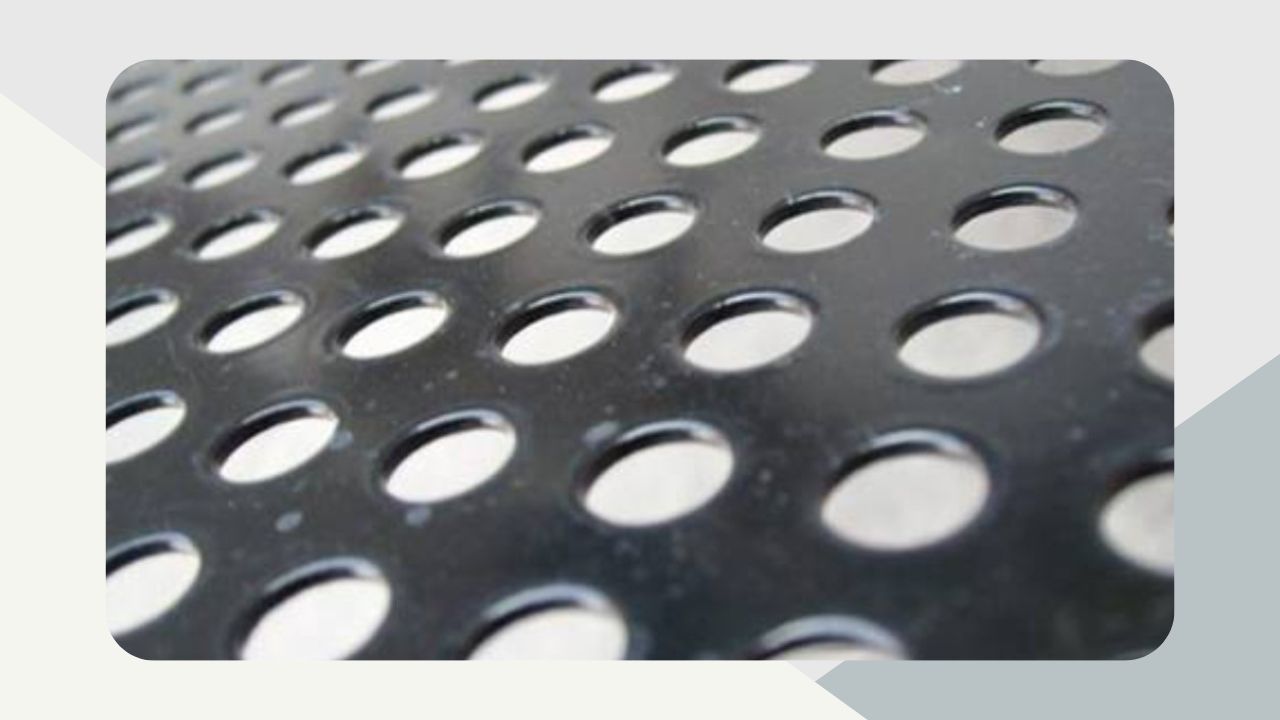 The perforated stainless is one of the best-perforated sheets because it is resistant to corrosion and strong.
Due to its excellent qualities, you can see perforated stainless sheets in many applications.
Moreover, these qualities make the stainless perforated price higher than the perforated steel price.
4. Perforated Copper Sheets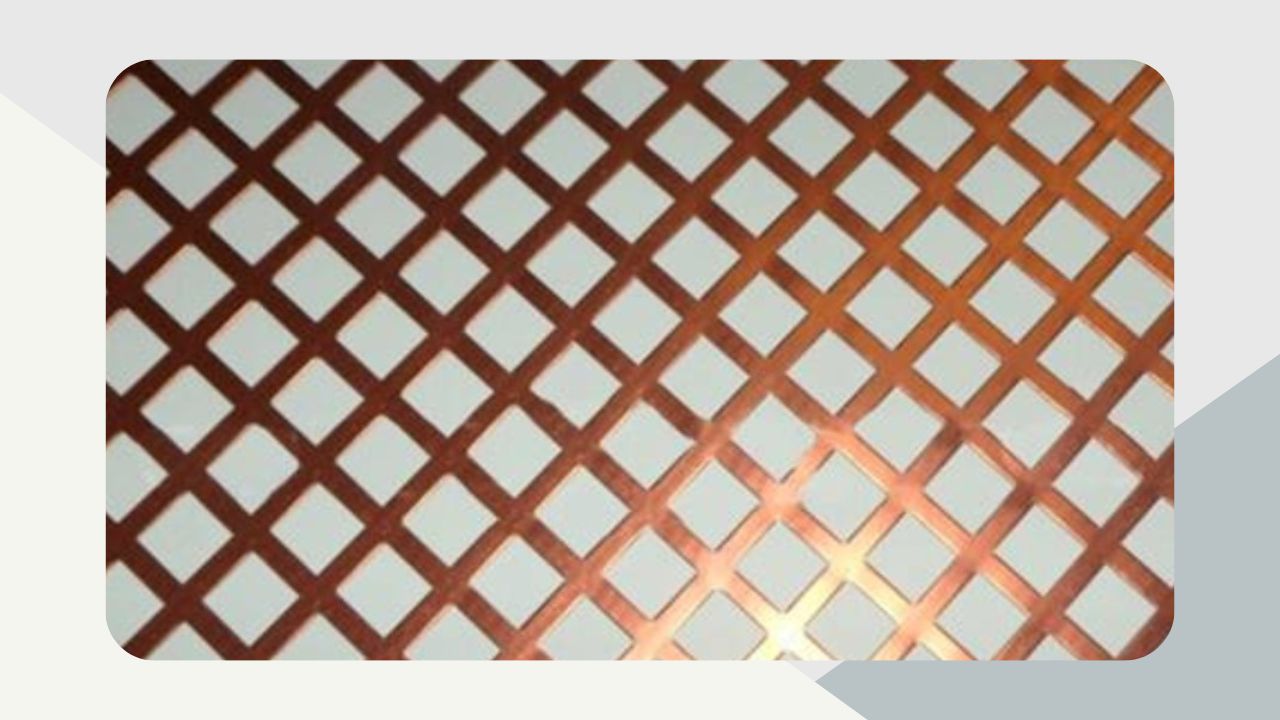 While perforated stainless steel and aluminum have pleasing silvery colors, perforated copper sheets have a beautiful reddish color.
Therefore, they are good for decorative purposes. Perforated copper is also long-lasting and easy to recycle.
5. Perforated Brass Alloy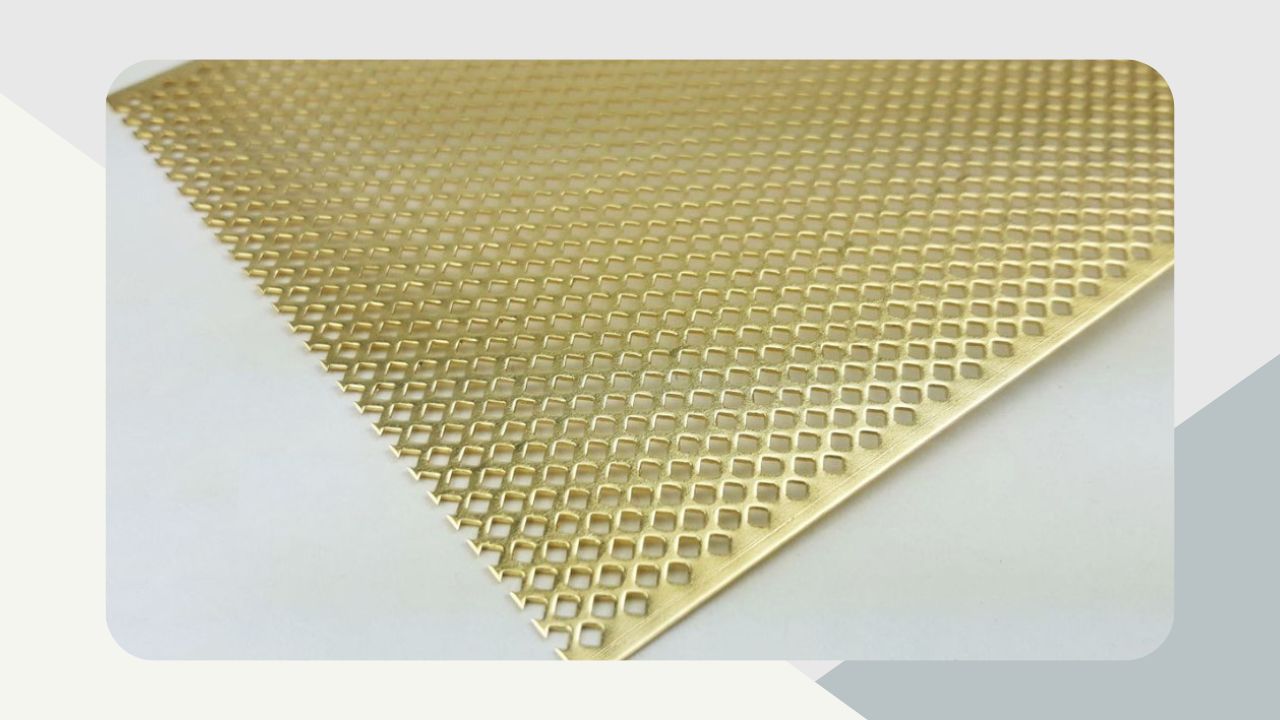 The perforated brass alloy has an appealing golden color. It has excellent rust resistance, hardness, and strength.
Many industries use the perforated brass alloy in various applications. You can easily find its application in architectural decoration.
6. Perforated Nickel Alloys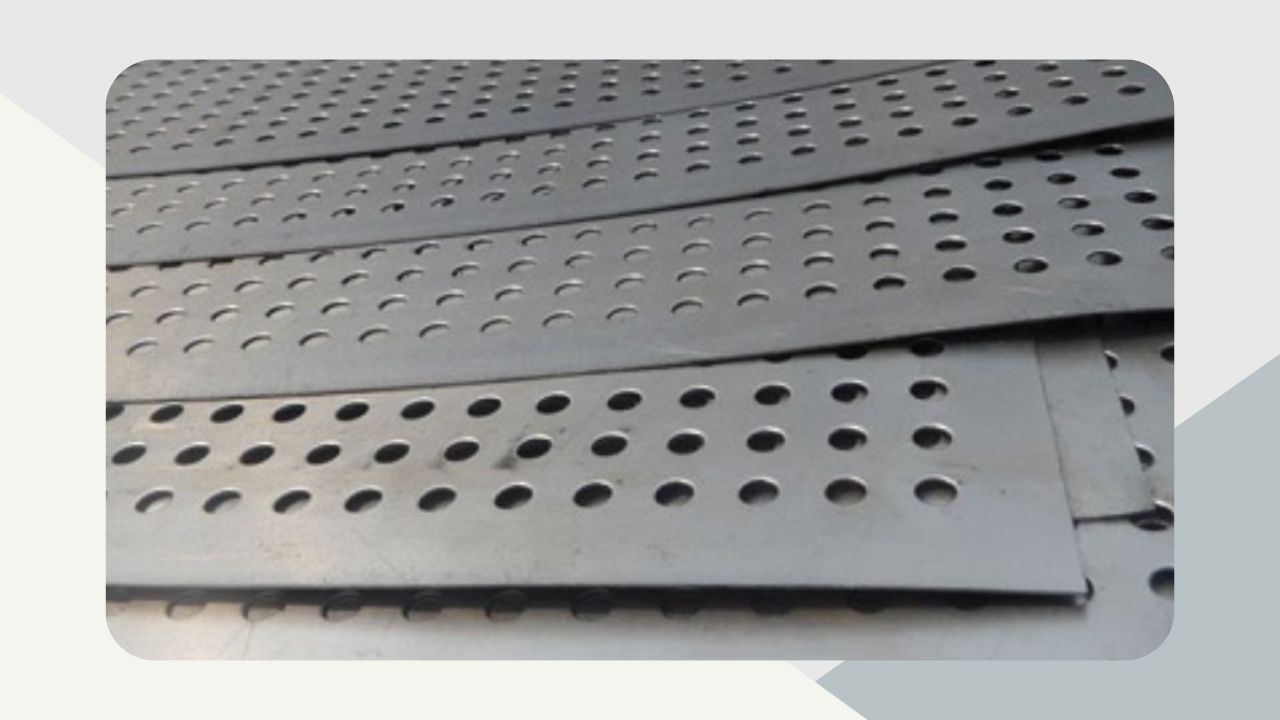 The perforated nickel alloy sheet is probably the most superior perforated sheet in the market. It offers outstanding toughness and strength. Moreover, it can withstand extreme temperatures and corrosion well.
Consequently, many industries apply the perforated nickel alloy for outdoor applications because it is ideal for a wet and moist environment.
However, you can also find them in many indoor applications. As the best plate, the nickel perforated sheet price Philippines is higher than the other sheets.
7. Perforated Titanium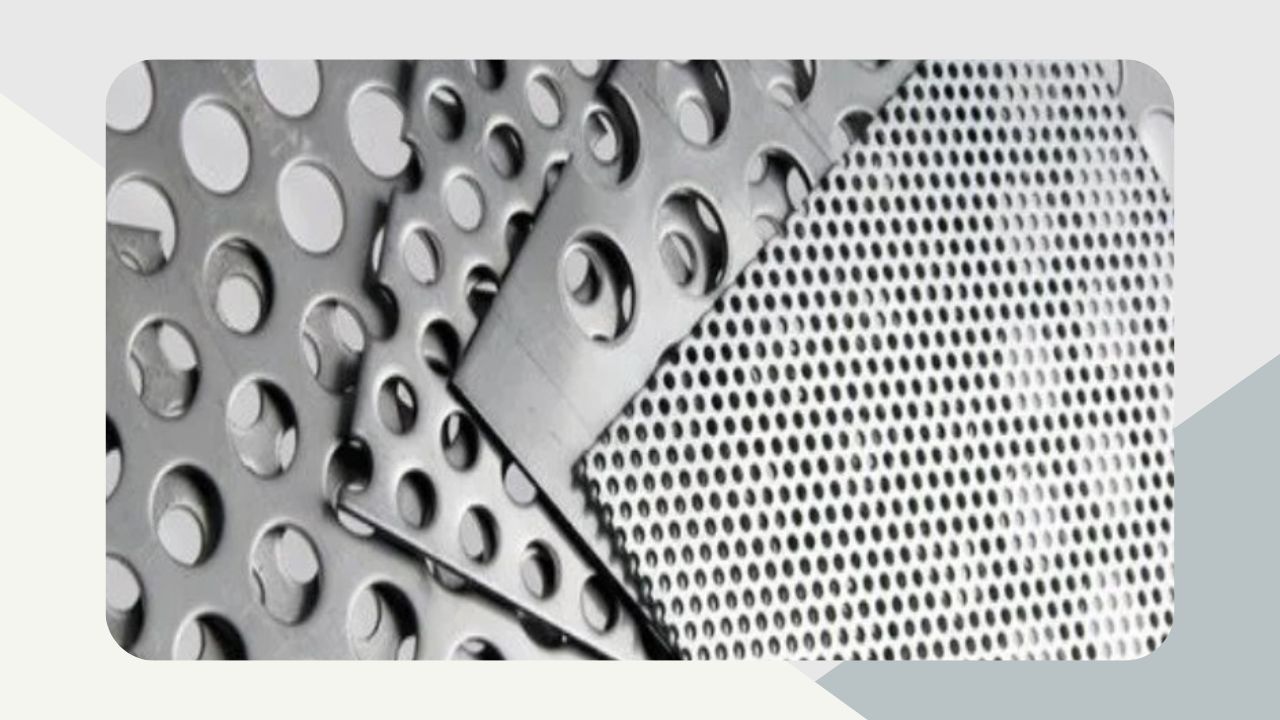 Perforated titanium is another superior perforated sheet. It is remarkably strong yet light.
Moreover, it is also non-corrosive because it has an oxide layer protection. Perforated titanium is ideal for structural applications.
---
Perforated Sheet Price List
The Philippines perforated sheet sellers sell these metal products in different thickness options and quality grades.
In addition, they also sell them in different materials, hole diameters, and patterns. All these products of course come at different prices.
Below is the perforated sheet price Philippines list.
Product Names

Size

Product Description

Price

Perforated Black Iron Sheet

Thickness: 0.5 mm, dimension: 3 x 6 ft

Round holes, diameter: 3.2 mm 

₱1,510

Round holes, diameter: 2.5 mm

Perforated Metal Sheet

Thickness: 0.6 mm, dimension: 3 x 6 ft

Round holes, diameter: 2.5 mm

₱1,510

Perforated Black Iron Sheet

Thickness: 0.7 mm, dimension: 3 x 6 ft

Round holes, diameter: 15.8 mm

₱1,710

Perforated Metal Sheet Honeycomb Hole

Thickness: 0.7 mm, dimension: 3 x 6 ft

Hexagonal pattern, diameter 7.8 mm

₱1,610

304 Stainless Perforated Metal

Thickness: 0.5-0.6 mm

Dimension: 4x 8 ft

Pattern options:

Hexagonal

Round

Oval 

Square 

₱2,895
Perforated sheet price Philippine starts from ₱1,510. The cheapest plate is thin and made of black iron, which doesn't have excellent rust resistance.
Those who want a non-corrosive perforated sheet must be willing to spend at least ₱2,895 to purchase it.