Steel door price Philippines varies based on steel door design, type, and size so it is essential to consider the building protection type to have when you buy it.
Steel door price Philippines might be higher than standard door price because it provides better protection to the building.
Wood and PVC doors are the most popular but can be easily breakable. Not to mention if it opens inwards. People can get through them by kicking or hitting them with a metal bar.
An effective way to prevent this condition is by applying an entrance steel door design. Steel door designs can be various.
The popular way is by adding a steel plate that extends outward the door to fill the gap between the door and its frame. Here are the basics that you should know before installing a steel door.
---
Why Are Steel Doors Better?
Installing steel doors can be a better option if you want to secure any building entrance. A steel door design usually comprises a steel frame and a steel door.
Hence, this door design is not only more secure but also stronger than common types of doors.
A steel door is customizable so you can make it based on the specific entrance needs and sizes. You can order this door with various levels of thicknesses.
You can add different finishing options too. If you want to have a more pleasing design, you can combine a steel door with other materials.
---
What Are Different Types of Steel Doors?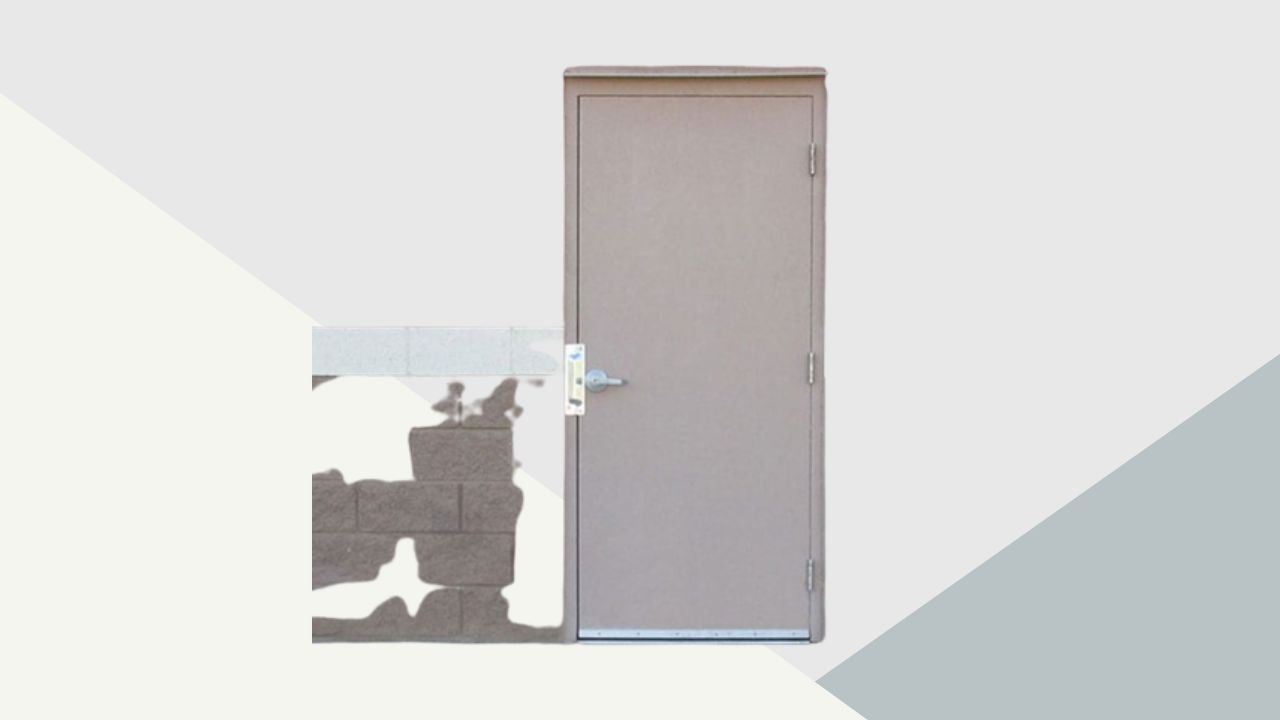 Steel doors are available in numerous options. Here a popular types of steel doors that you can consider if you plan to go with a main gate steel door design.
1. Corrugated Steel Door
This security door uses hard corrugated steel as its main material. Instead of using MI sheets, this type attaches the corrugated steel sheet to the door shutter frame. Interestingly, this type gives a little bit of rustic touch to the building.
2. Hollow Metal Door
A hollow metal door is a common type that you can find in commercial and industrial buildings.
Hence, this steel door price Philippines is quite acceptable. At first, you might think that it is a wooden door because it has a similar appearance.
However, a hollow metal door is stronger and more durable due to the strong metal sheets used in the making process.
3. Louvered Steel Door
This security door comes with metal louvers constrained into both sides of the door to provide ventilation.
The present of louver panels is to promote better airflow and stable temperature inside the room. People usually choose this door if they want to increase security but still need ventilation.
If you want to have a strong and durable entrance without spending much money, the louvered type is a good option for a metal door Philippines.
4. Mild Steel Door Rolling
A mild steel door rolling comes with metal slats that roll up into the coil on its top.
This type is adequately strong because it provides security from illegal access and protection from the weather.
You can find the application of this door type in commercial, industrial, public, and institutional buildings.
5. Steel Shutter Door
A steel shutter door is a type of door formed by numerous horizontal slats adjoined. You can roll the door up and down to provide and close the access. This type offers high durability and unparalleled protection against a forced break.
This type is also effective in maintaining the temperature in the building and reducing noise from the outside.
It is available in various colors and sizes which affects this steel door price Philippines. These door applications include domestic, commercial, and industrial buildings.
6. Sliding Door Steel
Sliding door steel offers access to the building by moving the door to one side or both sides. Some of them even come with the automatic operation or require button clicking.
A steel door with glass is popular in industrial buildings and machine halls to provide optimal light transmission without sacrificing security.
7. Steel Accordion Door
A steel accordion door combines numerous beams and glass panels. You can open this door in the middle or fold it to one side. People use this type to unite indoor and outdoor living spaces for a wider option.
It provides space-saving designs and flexible functions that are worth steel door price Philippines you spend.
---
Steel Door Price List
Below is the list of steel door price in the Philippines.
| | |
| --- | --- |
| Type | Price |
| Steel door wood | ₱10,000 |
| Steel door white | ₱10,500 |
| Steel door wengue | ₱10,750 |
| Steelyes steel door | ₱13,000 |
---
Steel Door Supplier Philippines
If you want a high-quality steel door, you can consider some of these door suppliers in the Philippines.
Duralco

Lufata Metal Doors

Sentry Safes

Bradnams

Kenneth and Mock

LMI Shutter Metal
---
FAQ
1. Do steel doors warp in sun? 

Steel doors do not warp or bend easily. Any bend on this door requires easy repairs. Along with providing good protection, steel doors have high durability.

2. How long does a steel door last? 

Most steel doors are highly durable because the material includes a zinc layer that reduces rust and scratch on the surface. Proper installation and regular maintenance allow a steel door to last 30 years or even longer.

3. Are steel doors worth it?

Steel doors are worth-installing if you look for more security. Both steel door jambs and steel surfaces are better than wood to provide protection. Besides, they are stronger and last longer.
Steel door price Philippines often depends on the type and the standard door size Philippines available in the market.
You should know what kind of protection you want in the building to help to select the right steel door.