Checkered plate price Philippines comes variously based on the material used and thickness of the checkered plate so use them as considerations before you buy it.
How is the checkered plate price Philippines? Of course, many factors affect the variety of checkered plate prices in the market.
Those various options can be overwhelming when you want to buy them for particular purposes. This may lead to confusion or the wrong choice.
It is familiar to see a checkered plate around us. Only some of us do not realize that it is the name.
You can find it in public places like entryways and even transportation.
To avoid any misunderstandings, it will be good if you equip yourself with the basics of this plate.
---
What is Checkered Plate?
Checkered plates or also famous as trade plates denote a lightweight type of metal stock with distinctive raised parts on their surface.
The raised parts might appear as lines or regular diamond patterns. Those patterns usually rise upwards around 1.5 mm from their surface.
Besides, elevated parts add texture to the metal surface and promote lower slipping risk. Checkered plate thickness varies to meet different needs in its applications.
Due to its skid resistance, this plate is common material you can find in the ambulance's interior and firetruck's footplates. 
The checkered plate is also available for decorative purposes such as in the exercise rooms and garage floors.
---
What is Checkered Plate Used For?
Checkered plates are a very versatile material so it has numerous uses. People often use it for flooring and it has other applications from residential, commercial, industrial, shops, transportations, elevators, and many more as follows:
It serves as architectural elements and decorations for several parts of the building.
Its ability to resist rust and corrosion provides excellent protection for parts of the buildings that are prone to moisture and weather changes.
Check checkered plate price Philippines to get the best plate for residential use.
Commercial shopping areas use a checkered plate for flooring that receives heavy foot traffic.
It also serves as wall protection in commercial places to prevent a worn and exhausted look.
Another use is in the gym where people do various moves and workouts that can damage the surrounding area.
Industries usually apply this material for walkways, ramps, stairs, and ladder treads.
It is because vehicles always drive daily across the industrial location and workers often climb up the ladders for various areas. Hence, the building material should be of high quality.
It is ideal for ambulance floors, trailer floors, and truck footplates. The durability and sturdiness protect the vehicle's flooring and paintwork on their walls.
---
Steel Diamond Plate Specifications
Its specifications consist of sizes, bar patterns, and thickness. Most plates have a 4ft length on one of its sides.
Hence, you can find more options for 4ft size because it includes 1ft x 4ft, 4ft x 4 ft, and 4ft x 8ft. Other size options are 2ft x 2ft and 5ft x 10 ft.
When it comes to bar pattern, there are three options you can choose for steel diamond steel which are 1-bar, 2-bar, and 5-bar.
Meanwhile, the thickness of the steel diamond plate ranges from 1.0 mm to 5.0 mm.
Diamond plate thickness affects checkered plate price Philippines as it defines the ability to hold loads.
---
Types of Checkered Plate
Based on the material used, there are several types of checkered plates.
1. Aluminum Checkered Plate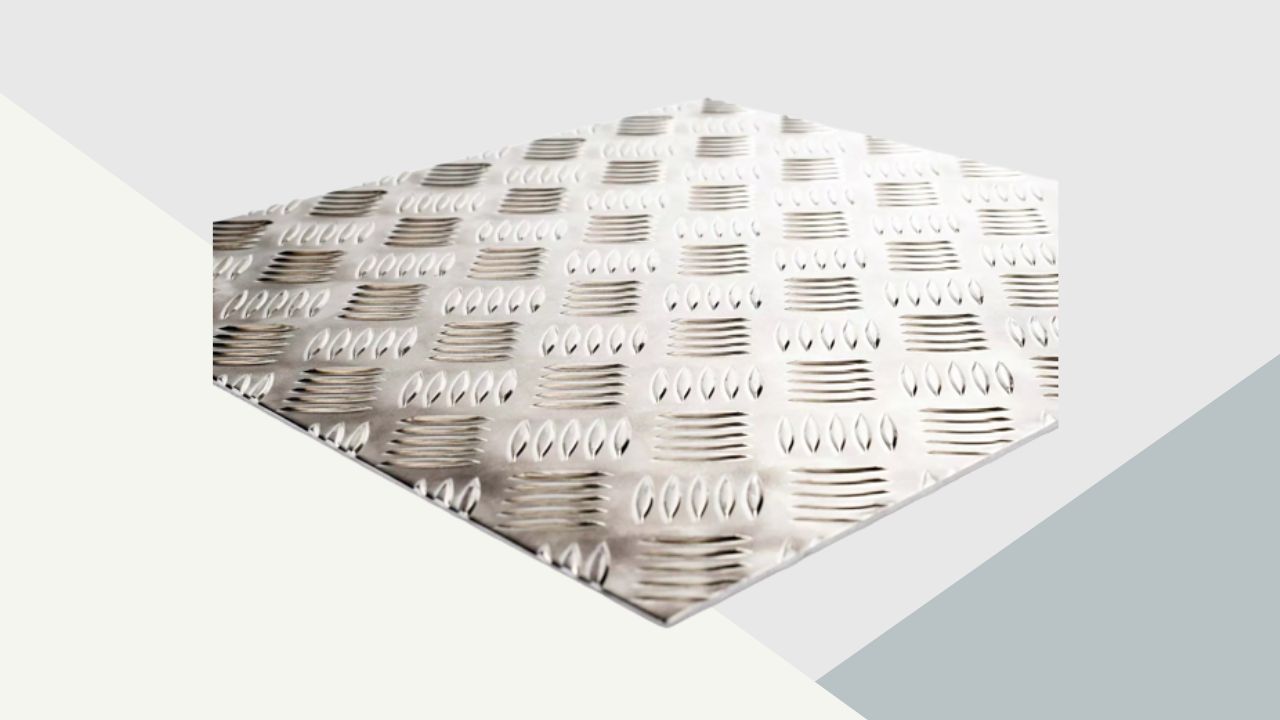 Like its name, this plate comes from aluminum steel. It is the most prevalent type that people use in daily life.
This type can resist rust and corrosion. It still presents a high value after receiving some replacement.
Checkered steel plate from polished aluminum has a vivid surface, making it a fascinating decorating material for any architecture.
2. Mild Steel Checkered Plate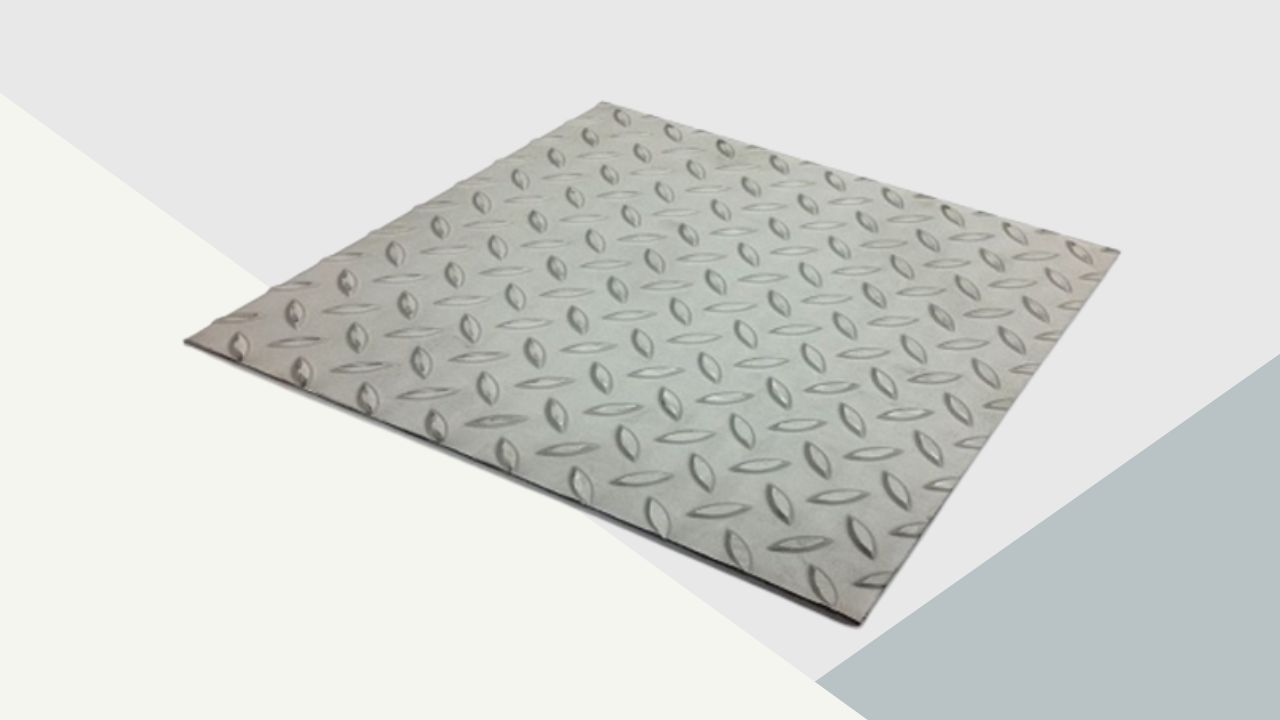 Another popular type in the industry comes from mild steel. That is why people know it as MS checkered plate.
This type is ideal for heavy-duty industries such as workshop floors, lorry floors, and ramps. Its ability to hold heavy loads is because mild steel is a thick and sturdy material.
MS plate size of thickness ranges from 3.0 mm to 12 mm, two times thicker than the aluminum type.
Mild steel also comes in a dark gray tone which matches well with the tough environment in industrial. Those qualities, of course, makes MS plate price Philippine higher than other types.
3. Stainless Steel Checkered Plate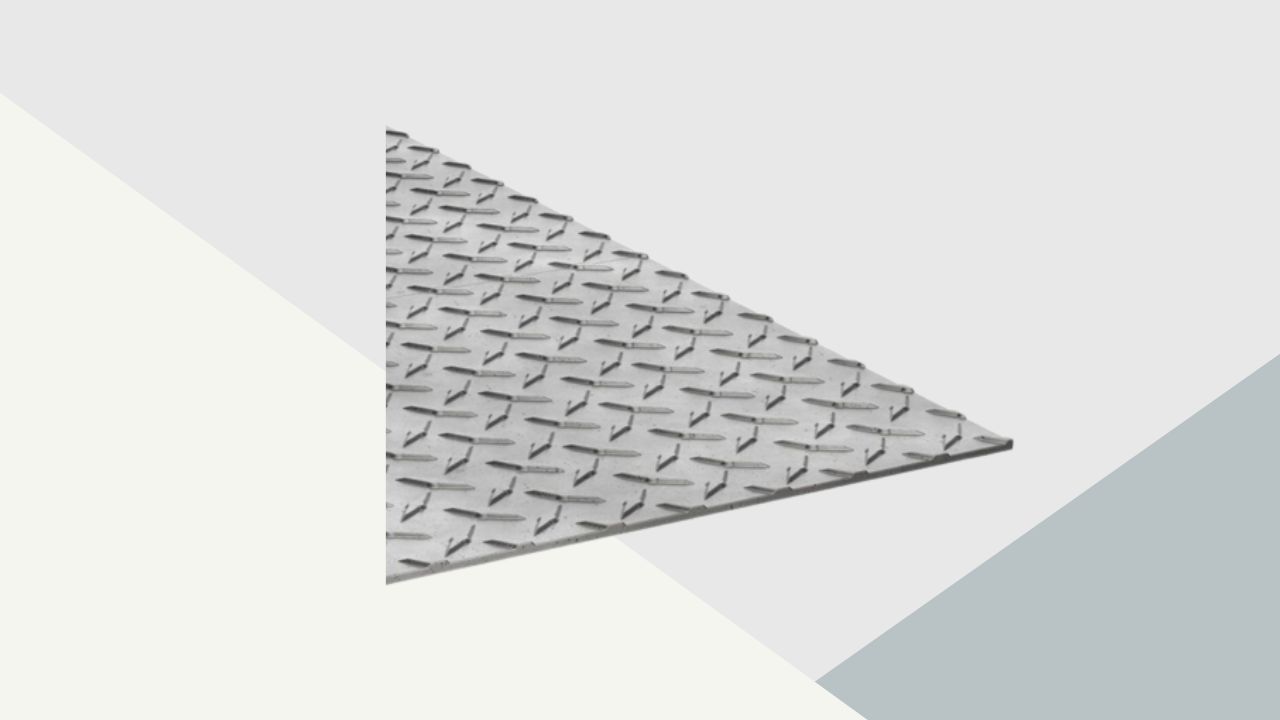 As the best material for checkered plates, this type is alkaline-resistant. It withstands high temperature, durability, and longevity. It supports long-term applications and reduces maintenance needs.
4. Galvanized Checkered Plate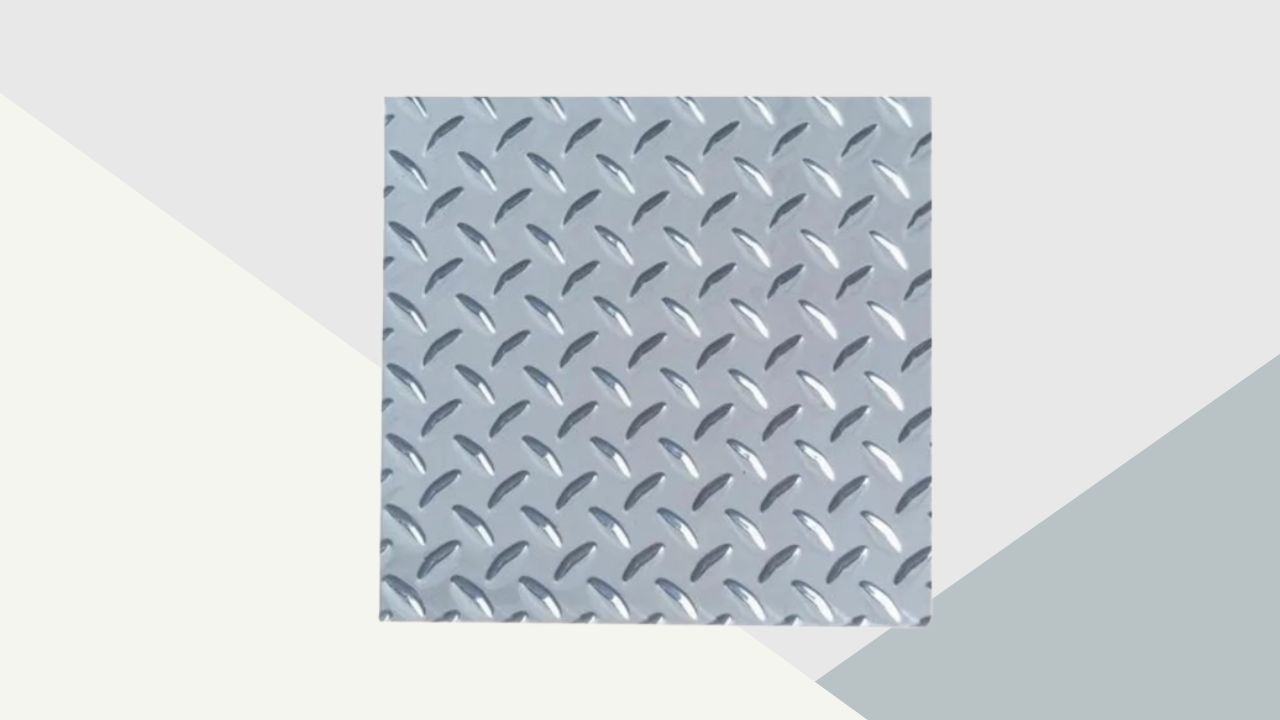 Using galvanized material, this type has a zinc coat that makes the plate resist rust and corrosion.
The popular applications of this type are floors, elevators, and ramps. It is also available for decorative uses and looks good to install on the floor, ceilings, and furniture.
---
What Material is Checkered Plate
Checkered plates may come from various materials. However, the most-used materials are aluminum, steel, and stainless steel.
Each material has its benefits and weaknesses. Inevitably, the materials of the checkered plate also contribute to the type categorization and checkered plate price Philippines.
---
Checkered Plate and Price
Below is the price of checkered plate in the Philippines with 4ft x 8ft sizes in various thicknesses.
| | |
| --- | --- |
| Thickness (mm) | Price per sheet |
| 0.4  | ₱2,580 – ₱3,100 |
| 0.5  | ₱2,780 – ₱4,100 |
| 0.6 | ₱2,970 – ₱4,150 |
| 0.7 | ₱3,250 – ₱4,680 |
| 0.8 | ₱3,500 – ₱5,300 |
| 0.9 | ₱3,630 – ₱5,390 |
| 1 | ₱4,000 – ₱5,385 |
Considering the checkered plate price Philippines is necessary and remember the installation function.
So, you can purchase the right type with qualities that match the money you have spent.