Gate Valve Price – A gate valve is an inseparable part of many pipeline systems. This valve is different from the faucets used in residential buildings.
Gate valves have a particular shape and function. In addition, their sizes vary greatly from small to extra-large. Consequently, the gate valve price also varies widely.
Shopping for gate valves in the Philippines is not something difficult to do. You can purchase gate valve ½ inch and other small valves at local online shops.
However, if you need larger gate valves, you must contact a specific seller or manufacturer to buy them.
What is Gate Valve
A gate valve is a valve for controlling the flow of liquids or gases. This valve has a barrier or gate inside its structure.
When you want to open the valve and let the liquid flows, you must move the valve's handwheel to lift the barrier.
Below are several key points about gate valves.
Not for Regulating Liquid Flows: Gate valves are not for regulating liquid flows. It is because the barriers of most gate valves can only open and close completely to let or stop the flow of liquids inside the pipe.
Installation: Gate valves are ideal for smaller to larger pipes. However, in most cases, the pipe diameter used with the valve is at least 2 inches. Installing gate valves with larger pipe diameters is easier and less complex.
Material of the Valve: Gate valves mostly have structures from metal, such as alloy steel, cast iron, brass, and stainless steel. However, you can also find ones made of PVC. The cast iron gate valve price is much higher than the price of the PVC gate valve.
Working Conditions: You can use gate valves for various liquids and gases. However, different valves may require different working conditions. For example, one gate valve can withstand liquid at a temperature of 60oC, but others can withstand it at a temperature of 70oC.
Function of Gate Valve
The installation purpose of gate valve is for shutting off the flow of liquids or gases.
For example, the water gate valve is for controlling the water flow in water treatment facilities. Moreover, you can also use gate valves for other pipe applications in various industrial settings, such as:
Medical and laboratory uses
Automotive and mechanical
Oil and gas extraction
Food production
When you operate a gate valve at high pressure, friction may give you difficulties in operating it. It is because the pressure of the liquid or gas pushes the gate against the guiding rail.
You can minimize the pressure by using a larger valve fitted with a bypass that has a smaller valve as its controller. The smaller valve will reduce the pressure before you operate the main valve.
Gate Valve Parts
The gate valve brass, gate valve water, and other gate valves generally have similar parts. The main parts are as follows: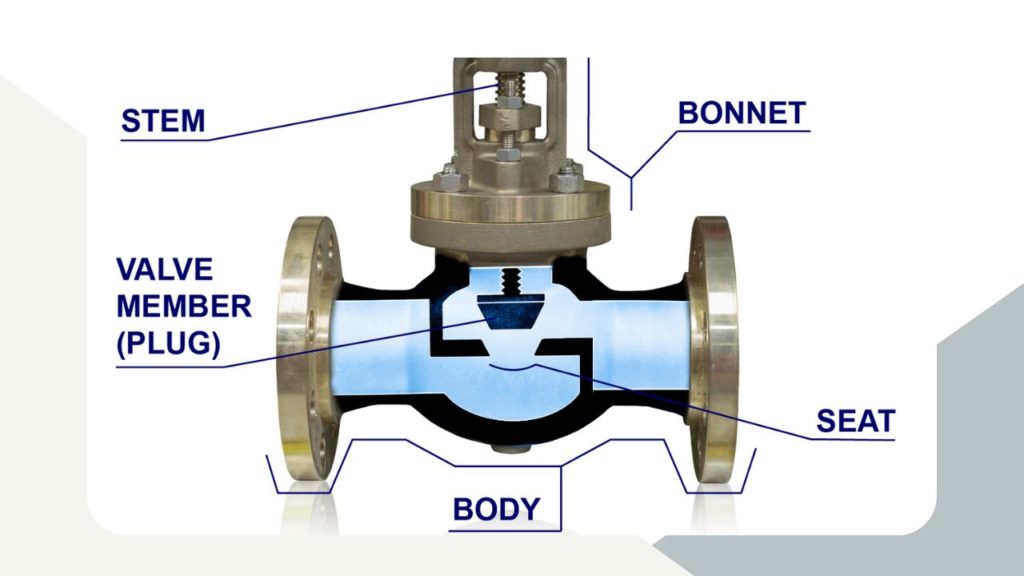 Gate: The gate comes in several choices of technology and designs. As a result, it can provide good sealing for wide arrays of applications.
Seat: Each gate valve features a seat. This part seals the gate tightly so liquids and gas cannot leak into the other end of the pipe.
Stem: All gate valves have a stem or threaded stem. The function of the stem is for lowering and lifting the gate. The stem will rotate and perform its function if you rotate the handwheel or activate the actuator.
Bonnet: The bonnet protects the gate valve's internal parts.
Gate Valve Types
Gate valves come in various types and these types affect the gate valve price. Types of gate valve you can find easily in the Philippines are:
1.PPR gate valve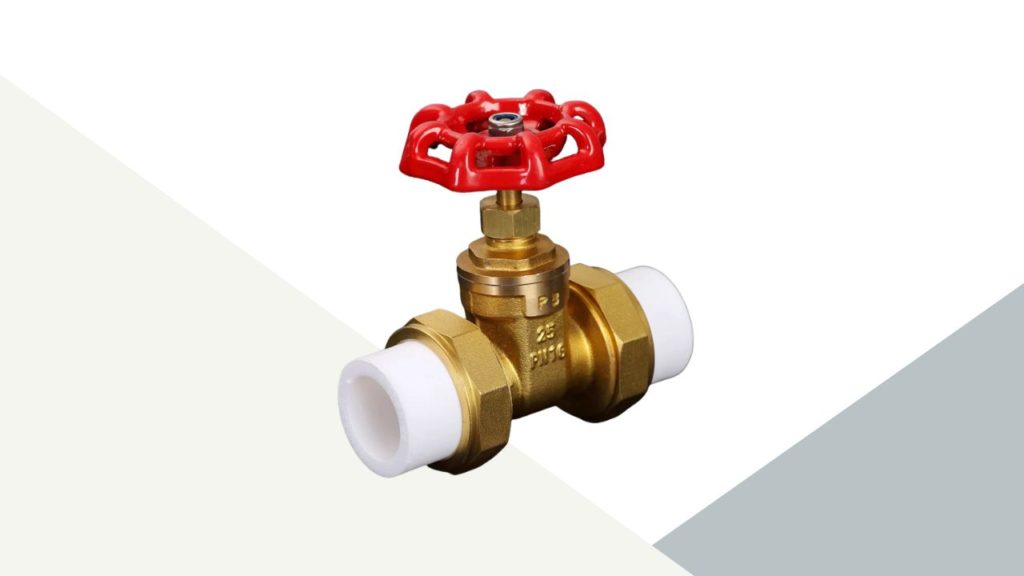 The gate valve PPR is most suitable for the PPR piping system. This valve usually has a green body and a red handwheel. It is available in various sizes from 20 mm to 60 mm.
2.Mechanical gate valve
This gate valve has a mechanical joint. It comes in different materials, such as brass, ductile iron, and stainless steel.
3.Wedge gate valve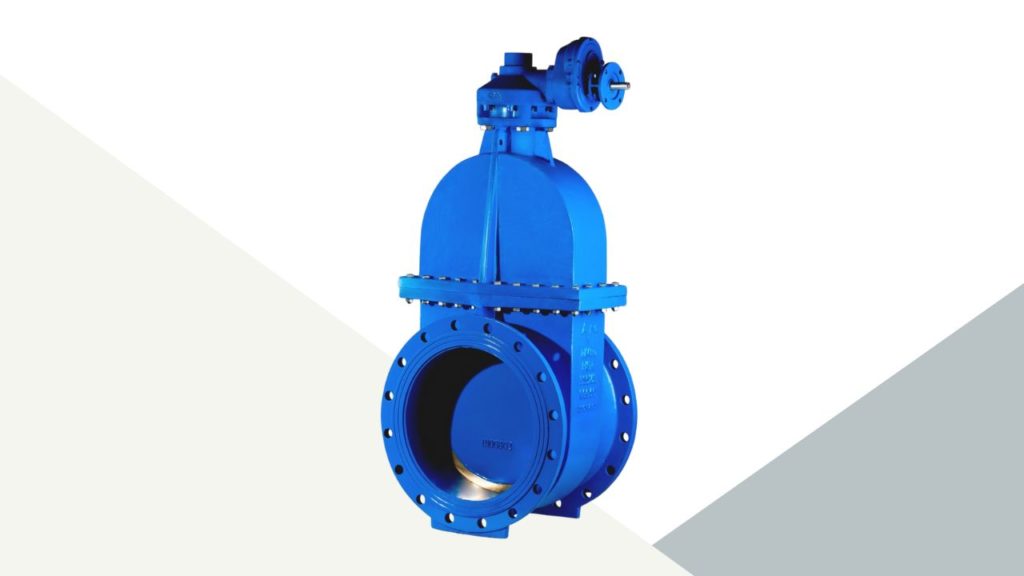 The gate of this valve is a wedge shape.
4.Parallel gate valve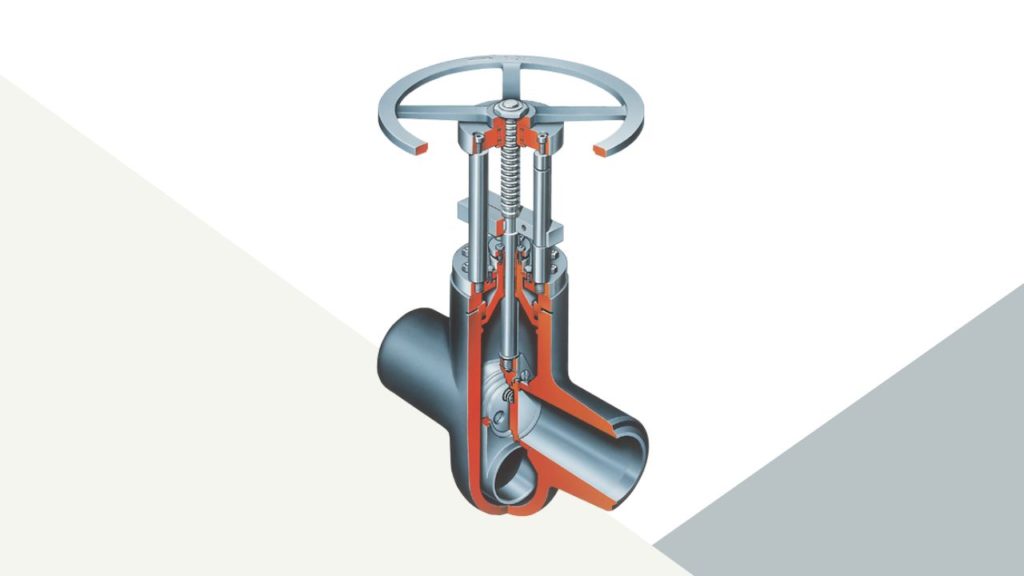 The parallel gate valve has a flat gate, unlike the wedge gate.
Gate Valve Price List
The gate valve price varies from affordable to extremely expensive. A large gate valve made of non-corrosive metal is typically the most expensive.
It gets even more expensive if you import it from abroad due to the product's unavailability in the Philippines.
The gate valve price Philippines are as follows.
Gate Valve Products
Size
Price
Kitz Gate Valve Brass Material
½ inch
₱400
¾ inch
₱600
1 inch
₱800
2 inches, 150 psi
₱4,650
3 inches, 150 psi
₱15.155
Italy Hamber Heavy Duty Brass Gate Valve
1 inch
₱510
¾ inch
₱450
Gate Valve PVC
½ inch, 200 psi
₱90
PPR Gate Valve
½ inch
₱300
1 inch
₱710
Cast Iron Mechanical Gate Valve
4 inches
₱12,600
6 inches
₱18, 700
8 inches
₱30,200
Smith Cast Iron Gate Valve, Non-Rising Type
4 inches
₱24,500
Smith Cast Iron Gate Valve, Flange Type, Non-Rising
2 inches
₱5,750
4 inches
₱9,800
Forged Steel Gate Valve, Flange Type
¾ inch
₱4,200
OS & Y Ductile Iron, Flange Type, Rising Stem Gate Valve
6 inches
₱38,400
OS & Y Gate Valve
3 inches
₱7,600
Stainless Steel Gate Valve
2 inches
₱1,800
1 inch
₱620
In the Philippines, finding gate valves of various sizes, types, and materials is not a problem because many sellers sell them online.
You can also order a custom gate valve with specific measurements and materials. However, the gate valve price can be costly so you must be prepared with it.