The rental scaffolding price Philippines is much more affordable than the selling price. The rental price starts from around ₱550/month, but the selling price starts from ₱2,100.
Half-finished buildings commonly have tall steel structures circling them. This structure is scaffolding.
It is an essential aspect of construction projects and is available for rent and sale in the Philippines. The rental scaffolding price Philippines is quite affordable.
Meanwhile, the selling price of this structure can reach four times its rental price.
Construction scaffolding rental price depends on several things, for example, the number of scaffolding sets and the rental period. The type of scaffolding also affects this price.
---
What is Scaffolding in Construction?
Scaffolding in construction is a temporary structure that provides support and elevation for workers when construction work is in progress.
This structure allows them to easily reach heights or difficult-to-reach areas.
Therefore, construction workers can distribute construction materials and perform their job without problems.
Moreover, scaffolding provides a degree of support for the construction being built or maintained.
Seeing how essential scaffolding is, project managers must pay attention to the quality of the scaffolding they use for their construction projects.
Using sturdy and high-quality scaffolding will prevent work-related accidents from befalling their construction workers.
A long time ago, construction workers used a different scaffolding material from modern scaffolding material. The material they used was bamboo.
Now, it is unlikely to find bamboo scaffolding installed around half-finished buildings. They mostly saw metal scaffolding on a construction site.
Moreover, this structure comes in different metal types, such as aluminum alloy and galvanized steel. The metal types indeed affect the scaffolding price Philippines.
---
Scaffolding Uses
What are the uses of scaffolding?
1. To Ensure Safety at Height
Project managers use scaffolding the ensure construction worker safety while working at height.
This structure provides better safety than ladders do. Strong scaffolding will not crumble easily.
Therefore, workers can climb and stand on this structure without worry.
2. To Allow Construction Workers to Work Efficiently
Construction workers can work more efficiently when they use scaffolding to reach the height.
They do not need to balance themselves similar to those who work using a ladder.
They do not need to do that unproductive step because scaffolding is more stable than a ladder.
Moreover, this structure also provides handrails for workers to hold when they feel unstable.
3. To Provide Easy Access
Working on multiple-storied construction projects is difficult to do. However, scaffolding offers easy access to difficult-to-reach areas and heights.
---
Types of Scaffolding
Below are the kinds of scaffolding available for sale and rent in the Philippines.
1. Single Scaffolding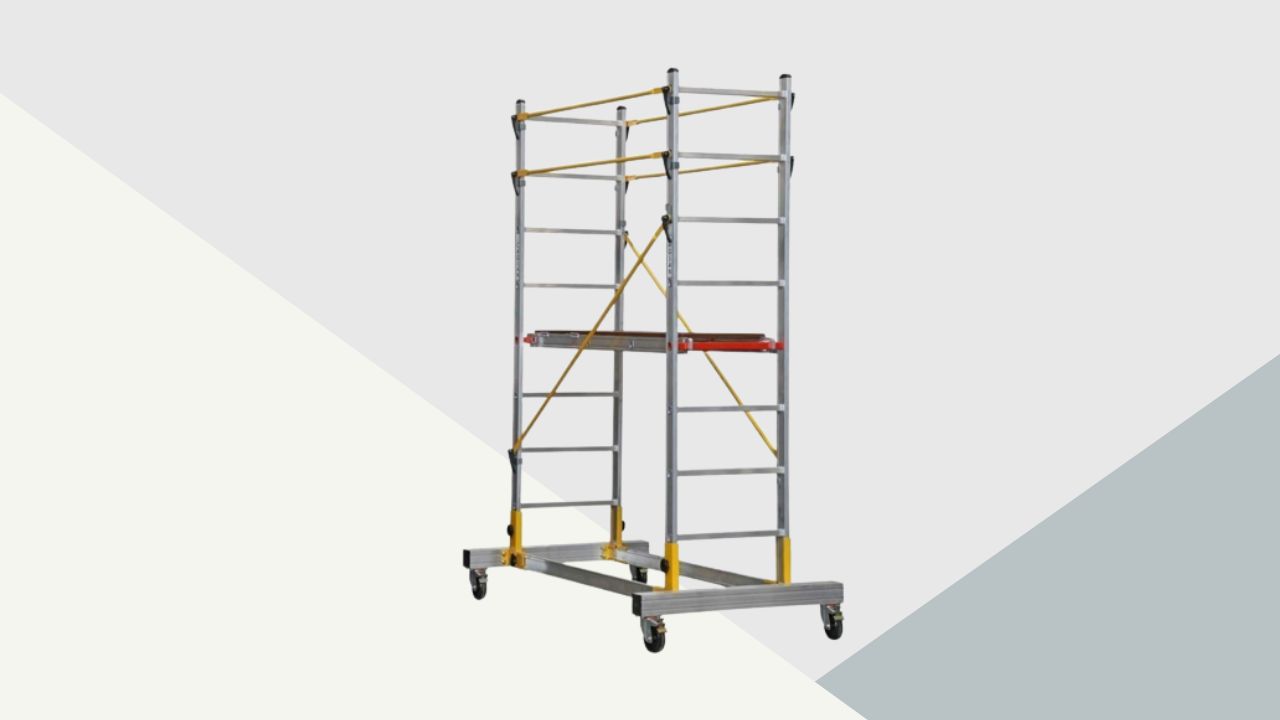 The single scaffolding method includes ledgers, putlogs, and standards. This structure links to the construction's walls at a distance of around 1.2 m. Construction workers usually use it in brick masonry.
2. Double Scaffolding
Double scaffolding or independent scaffolding is ideal for stone masonry. Construction workers generally add rakers and cross bracers to this structure to make it firmer and sturdier.
3. Cantilever Scaffolding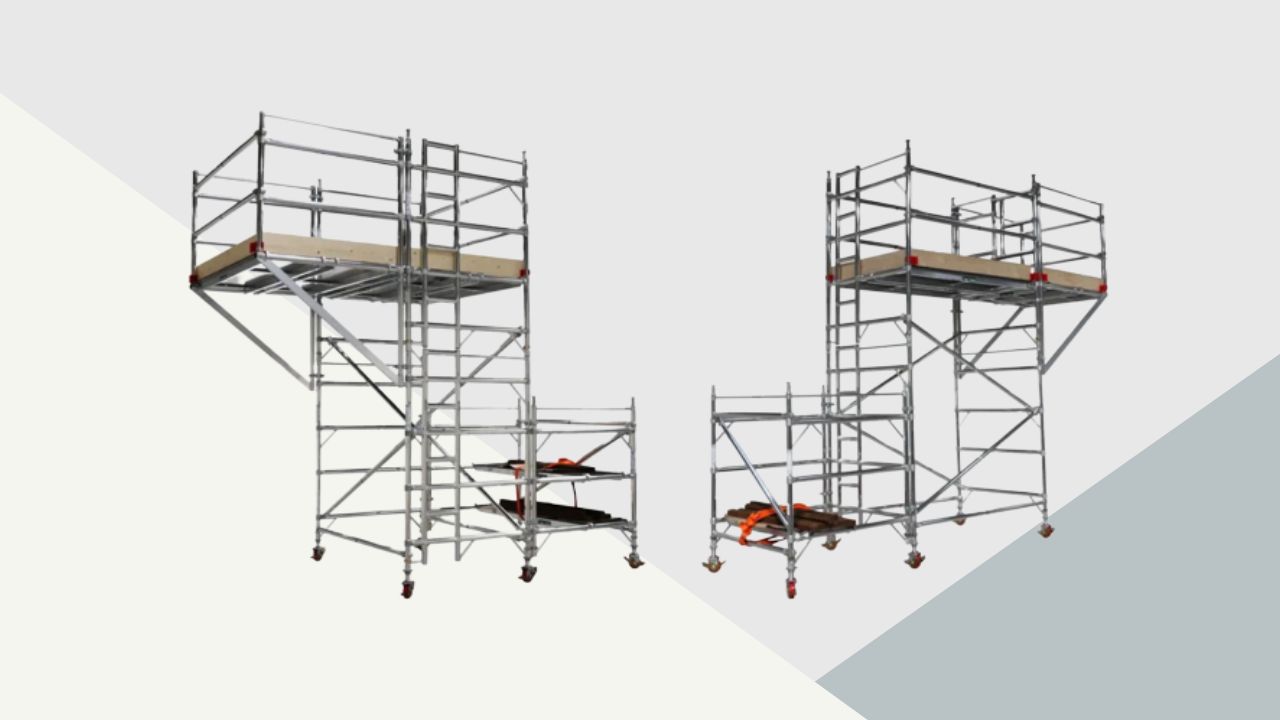 Cantilever scaffolding or single frame scaffolding has limited usage. This structure has a chain of needles, which are pulled from the holes in the walls or floors, to support the standards.
This scalp folding construction requires several checks before usage to ensure safety.
4. Suspended Scaffolding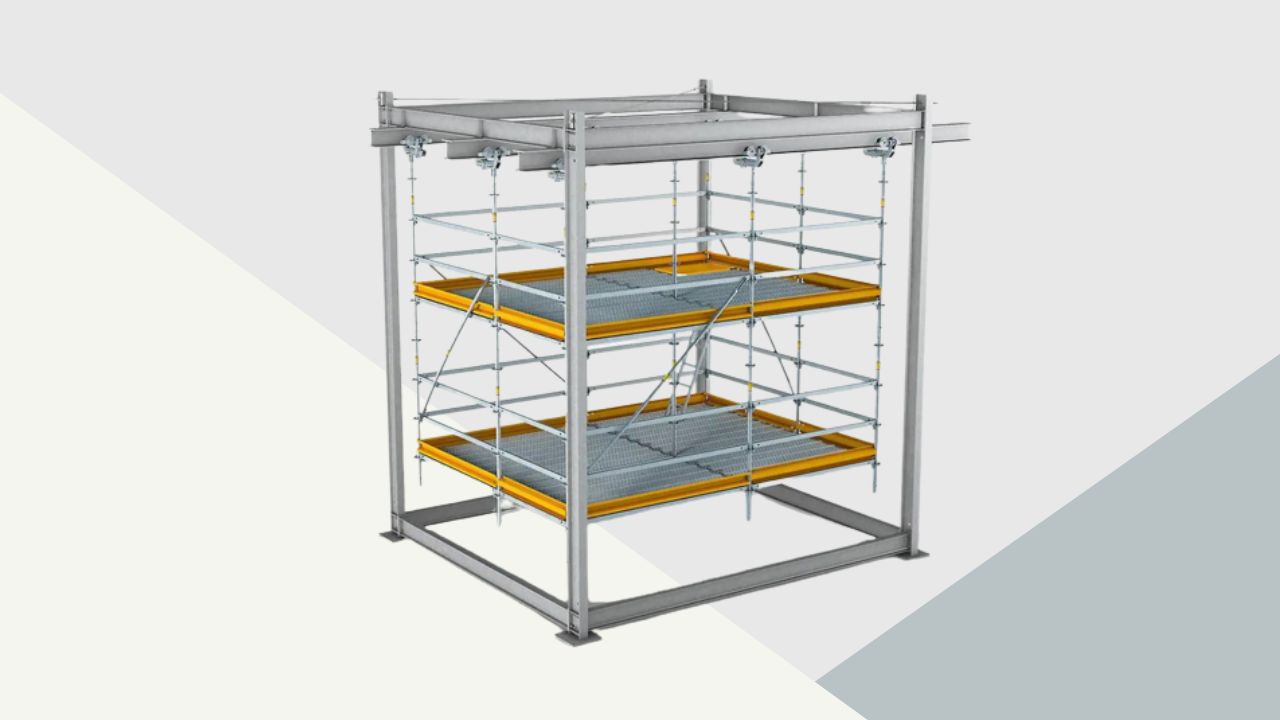 Construction workers use suspended scaffolding for painting or repair work.
The platform of this scaffolding hangs on chains or ropes. Workers can adjust the platform's height as they work.
5. Trestle Scaffolding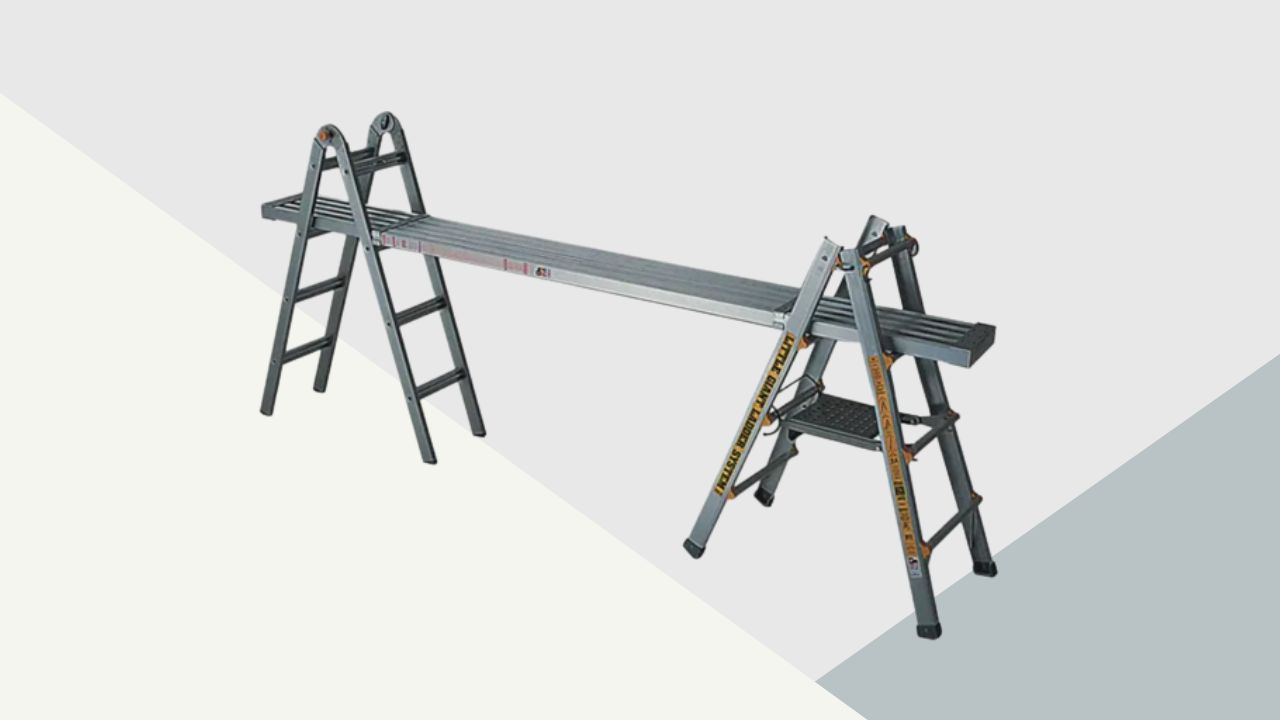 Trestle Scaffolding has tripod-type movable ladders for support. Its purpose of scaffolding is for painting and repair work.
However, this scaffolding size is relatively small, only 5 m tall. Therefore, it doesn't apply to all buildings.
6. Steel Scaffolding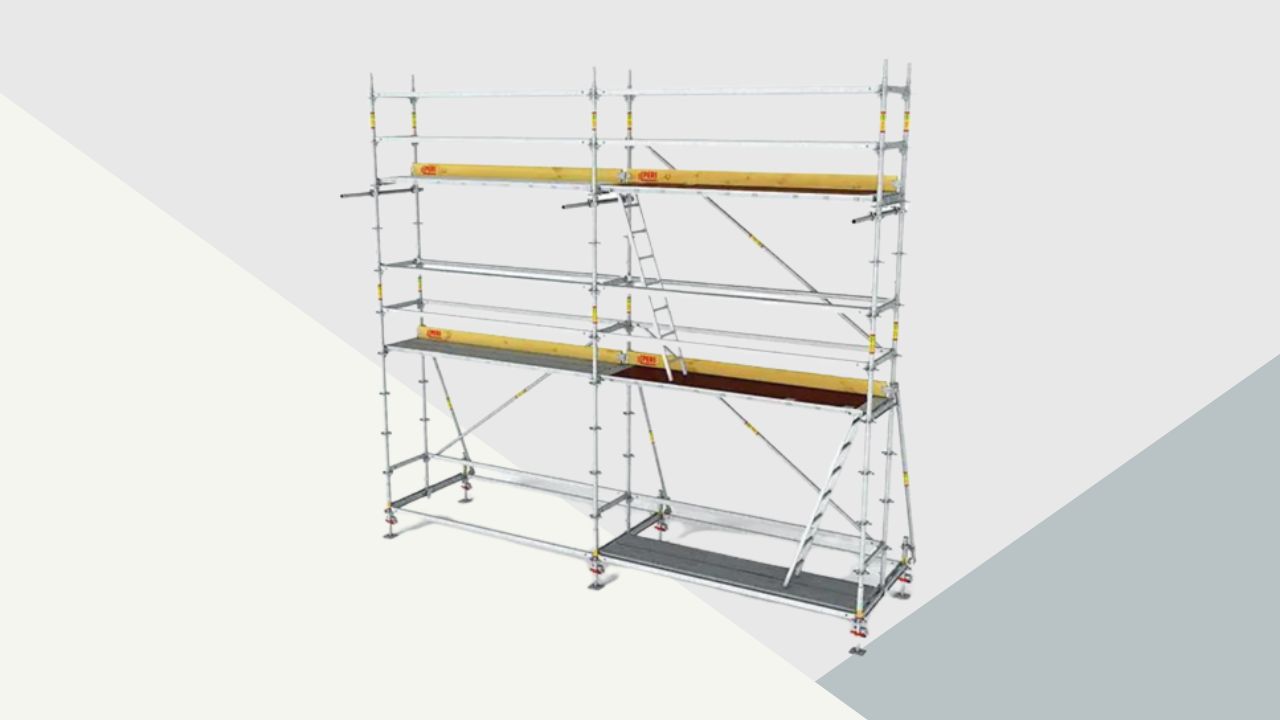 Steel scaffolding consists of steel tubes and couplers. Construction workers need the couplers to set the tubes.
This building construction scaffolding offers some advantages, e.g., easy to set up and disintegrate, resistant to fire, strong, and provides a higher safety scaffolding standard.
Therefore, it is no wonder that the scaffolding price Philippines is higher.
7. Patented Scaffolding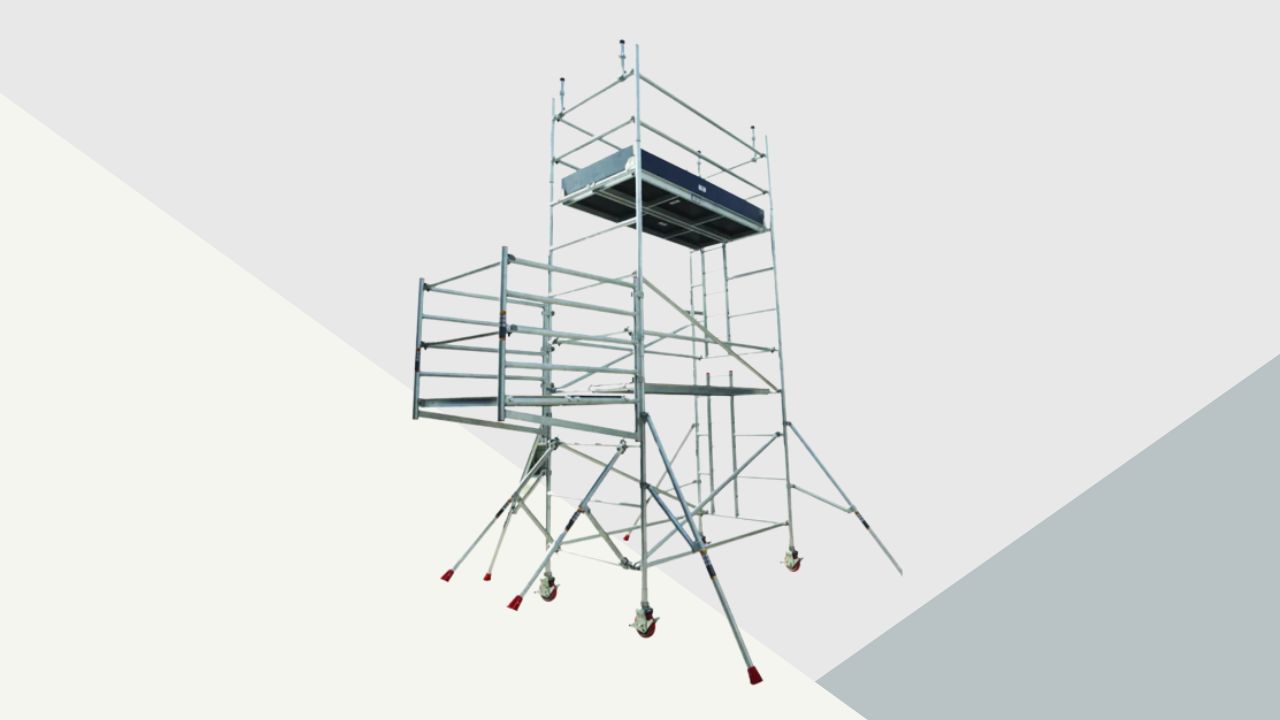 This scaffolding is ready-made. You can purchase this structure easily in the market and set it up right away once you have it. This structure has a working platform that sits on adjustable brackets.
8. Kwikstage Scaffolding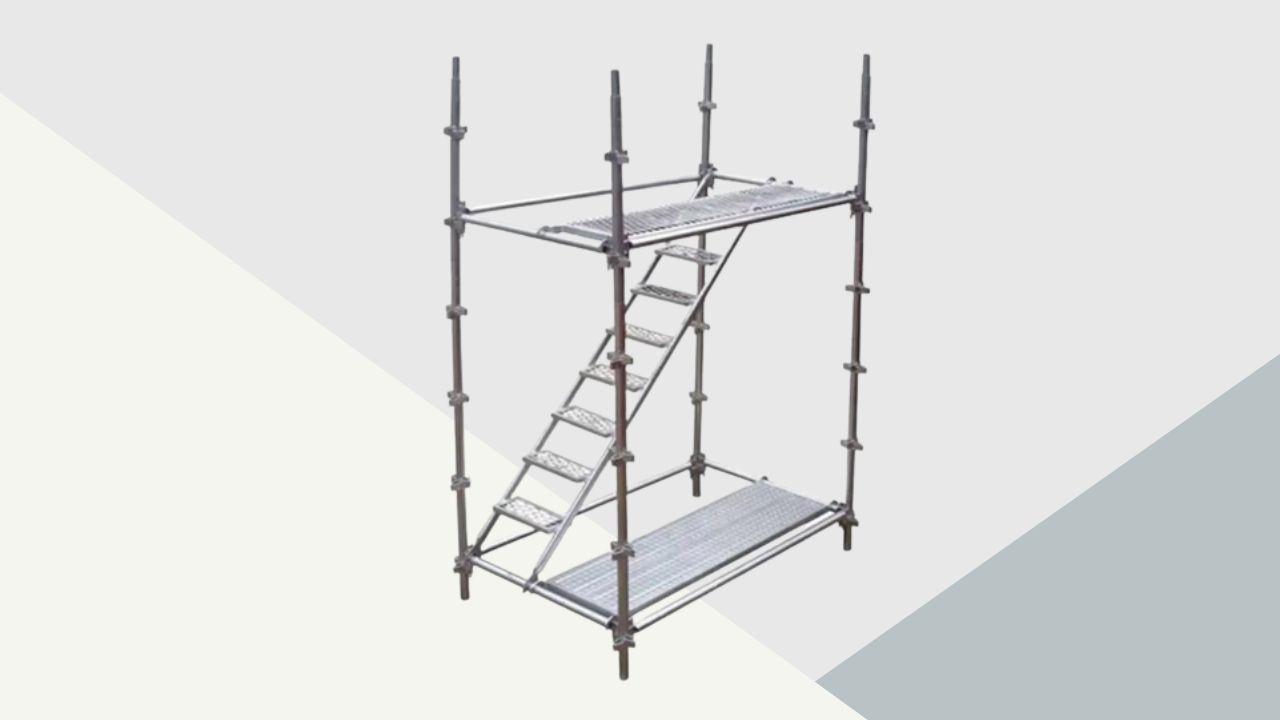 It is another excellent scaffolding beside the steel scaffolding. The galvanized steel scaffolding is easy to assemble and disintegrate.
However, since it is durable and sturdy, the kwikstage scaffolding price Phillipines is higher than certain scaffolding types.
---
Scaffolding Price List
The Philippines is the home of many scaffolding sellers or rental services. They offer this structure at slightly different prices. Below is the scaffolding price Philippines list.
Scaffolding Products

Product Description

Selling Price

Rental Price

H-Frame Scaffolding Set

2 H-frames, 4 pins, and 2 braces

–

₱550/month

Tube-and-Clamp Steel Scaffolding GI Pipe (Tubular/Single)

–

–

₱15/day

Tube-and-Clamp Scaffolding (Swivel/Fixed)

–

–

₱10/day

Kwikstage Scaffolding

–

–

₱620/month

H-Frame Scaffolding Set Schedule #20

2 Cross Brace, 2 H-Frames, and 4 joint pins

Size:1.7 x 1.8 x 1.25

₱2,100

–

Galvanizes Iron H-Frame Scaffolding Set

2 H-frames, 4 pins, and 2 braces

Size:1.7 x 1.8 x 1.25

₱2,260

–

Aluminum Alloy Scaffolding

Size: 1,7 x 1,8 x 9,5

₱3,340

–

2.5 Thick Galvanized Scaffolding

Size: 1,7 x 1,8 x 9,5

₱3,340

–

Jinxi Mobile Folding Scaffolding

1.35 m tall

₱14,000

–

Scaffolding Platform

15 x 67 inch

₱1,670

–
---
The rental scaffolding price Philippines starts from ₱550 per month. On the other hand, the selling price of this structure starts from ₱2,100.
The scaffolding type that is available in large numbers in the Philippines market is the H-frame scaffolding, which is a ready-made structure.