Round bar price varies depending on the materials, quality levels, and sizes. The most affordable one cost around ₱150.
The reinforcing bars are one of the key materials for making concrete. These bars are available in different profiles, sizes, and materials.
For creating a strong construction of various sizes, you can use round bars to reinforce its concrete. Currently, the round bar price in the Philippines is fluctuating.
However, this particular bar is still affordable for most. The bigger round bars are more expensive than the smaller ones. Moreover, the quality and material of the metal reinforcing bars determine the price too.
---
What is Round Bar?
Round bars are pre-finished and thick metal products with a circular cross-section. People call these metal bars different names. Some call them the bar stock, but others call these bars the circular rebar.
Bar stock manufacturers make round bars in various diameters and levels of quality to meet the users' needs.
They also make it from different materials so users will have many choices of round bars. Due to these choices of round bars, the round bar price also varies greatly.
---
What is Round Bar Used for?
Round bars are ideal for various construction and industrial applications. Below are the uses of round bars.
1. Home Renovation or Construction
Construction workers use round bars for home renovation and home construction projects.
They commonly use these bars for partition panels, walls, footings, columns, slabs, and partition panels.
2. General Construction
Round bars have excellent sheer strength. Therefore, construction workers use this material for cross bracing, sag rods, steel grills, and scaffolding.
3. Roads and Runways
Construction workers also use round bars in making road columns, expansion joints, and dowels.
4. Industrial Applications
Various industries use round bars for different purposes. Some of them use them for creating engineering components.
Meanwhile, others use them to create housing hardware, such as bolts and locks.
---
Types of Round Bar
Round steel bars come in several types, depending on the category. Based on the surface, these steel bars are available in two options, i.e., plain round bar and corrugated round bar.
1. Plain Round Bar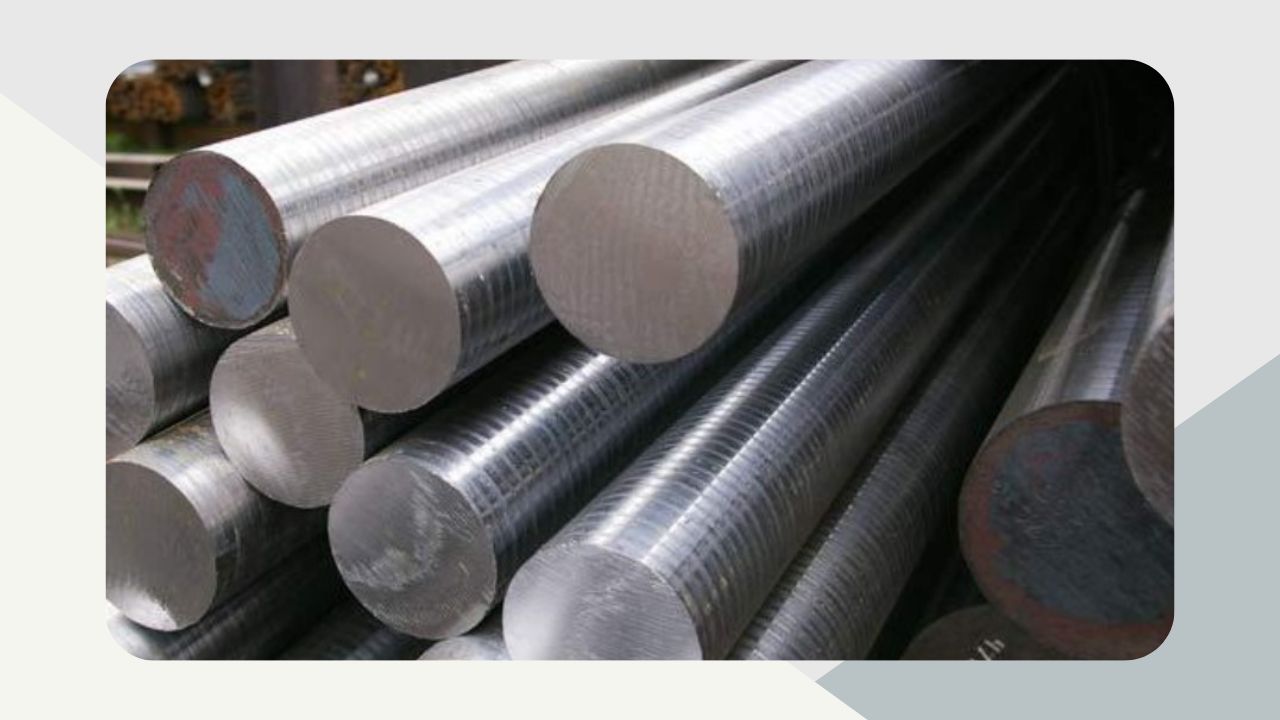 Plain round bars have a smooth surface. They do not offer high adhesion to concrete.
Consequently, they are more suitable for smaller to midsize construction projects, road construction, beam and column stirrups construction, and creating engineering components.
2. Corrugated Round Bar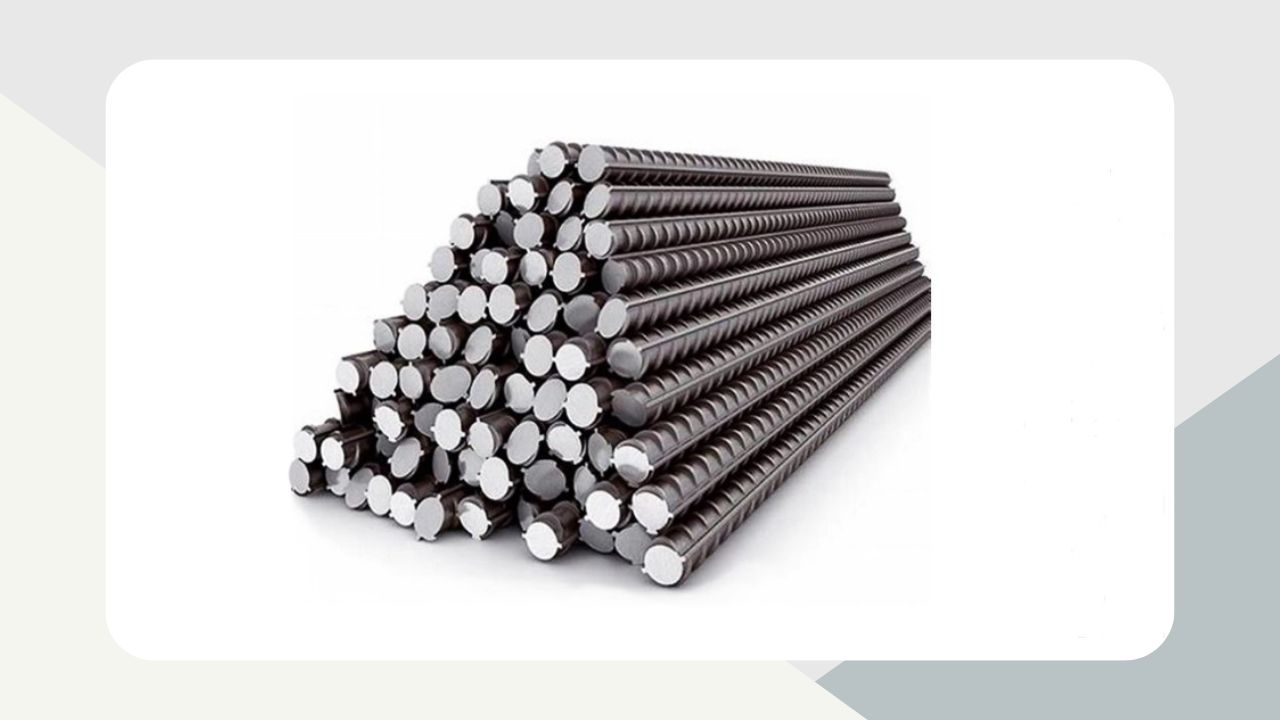 Corrugated round bars have a ribbed surface. They offer excellent adhesion to concrete. Therefore, they are perfect for reinforcing concrete in various construction projects.
---
Materials of Round Bar
As you already know, round bar manufacturers produce these bars in various materials or metals.
Rebar manufacturers create them because different metal types offer different advantages.
A particular metal round bar price is different from that of other metal stock bars.
1. Aluminum Round Bar
The use of aluminum round bars in construction is less common. Most construction workers use aluminum rebars to reinforce concrete located near seawater because this metal doesn't corrode easily when in contact with seawater.
2. Brass Round Bar
Brass round bars have excellent quality because the copper and zinc in these round bars are highly resistant to corrosion.
However, people generally use brass round bars for decoration and non-construction purposes, for example, aircraft components, hinges, and locks.
3. Bronze Round Bar
Bronze round bars are almost similar to brass round bars. The difference is that the bronze ones contain copper and manganese or copper and tin.
Bronze round bars are anti-corrosion and are generally used for industrial purposes.
4. Copper Round Bar
Copper round bars have excellent strength and high corrosion resistance. They make excellent construction materials.
5. Mild Steel Round Bar
Round bars from mild steel are easy to work with because they are easier to form.
Manufacturers usually use them for creating foundation and anchor bolts and other engineering components.
6. Round Bar Steel
Steel bar stocks are available in many choices of round bar sizes. Consequently, steel round bar price highly depends on the size.
They are an excellent construction material because they offer excellent tensile strength which can reinforce concrete effectively.
7. Stainless Round Bar
Stainless round bars are applicable in various industries because they are durable and resistant to corrosion.
Some companies use them for manufacturing railings and trims, architectural paneling, and laboratory equipment.
8. Tool Steel Round Bar
Tool steel round bars offer excellent hardness and are highly resistant to abrasion. They are good for manufacturing hammers, dowel pins, gauges, and many other tools.
---
Round Bar Sizes and Price List
The sizes of bar stock range from 2 mm to 25mm. Finding 8mm steel bar, 10mm round bar, round bar 12mm, and 16mm round bar in stores are not difficult because they are available in large amount.
Below is the round steel bar price Philippines list and other metal round bar prices.
Round Bar Products

Diameter

Length

Price

Steel Round Bar 

8 mm

6 m

₱150

10 mm

₱200

12 mm

₱390

16 mm

₱600

20 mm

₱645

25 mm

₱1,230

303 Stainless Steel Round Bar

2 mm

40 cm

₱750

6 mm

₱900

8 m

₱990

Aluminum Round Bar

16 mm

40 cm

₱155

Copper Round Bar

12 mm

5 cm

₱265

Stainless Steel Round Bar – Shafting (6 pcs)

1/8 inches

1 mm

₱160

Corrugated Steel Round Bar

10 mm

6m

₱180
---
Advantages of Round Bar
Round bars provide some advantages for the users.
Round bars can hold heavy loads.

They are durable.

They have excellent tensile strength.
---
Round bars are a useful material because the construction industry and many other industries use them in large amounts.
These bars are available in many choices of sizes, types, quality levels, and materials. Due to these differences, one round bar price is different from the others.