The artist's paint brush price in the Philippines depends on brush materials, sizes, and types. Natural paint brushes are much more expensive than synthetic paint brushes.
Having all types of paint brush is a must for artists. You can create your best painting more effortlessly with a wide selection of brushes.
Getting those paint brushes is an easy thing to do because many sellers offer these products at a certain price. The paint brush price varies according to the quality.
Moreover, the paint brush price of paint brushes in the Philippines also depends on the size, paint brush types, bristle materials, and purchase quantity.
Purchasing a paint brush set is often more economical than purchasing a single paintbrush.
---
Paint Brush Drawing
When it comes to shopping for a paintbrush for your painting project, you will find many brush types.
Moreover, several paintbrushes are ideal for acrylic paint, but others are ideal for watercolor. Each brush type also has a particular function in drawing or painting. 
Below are the types and uses of paintbrush.
1. Flat Paintbrush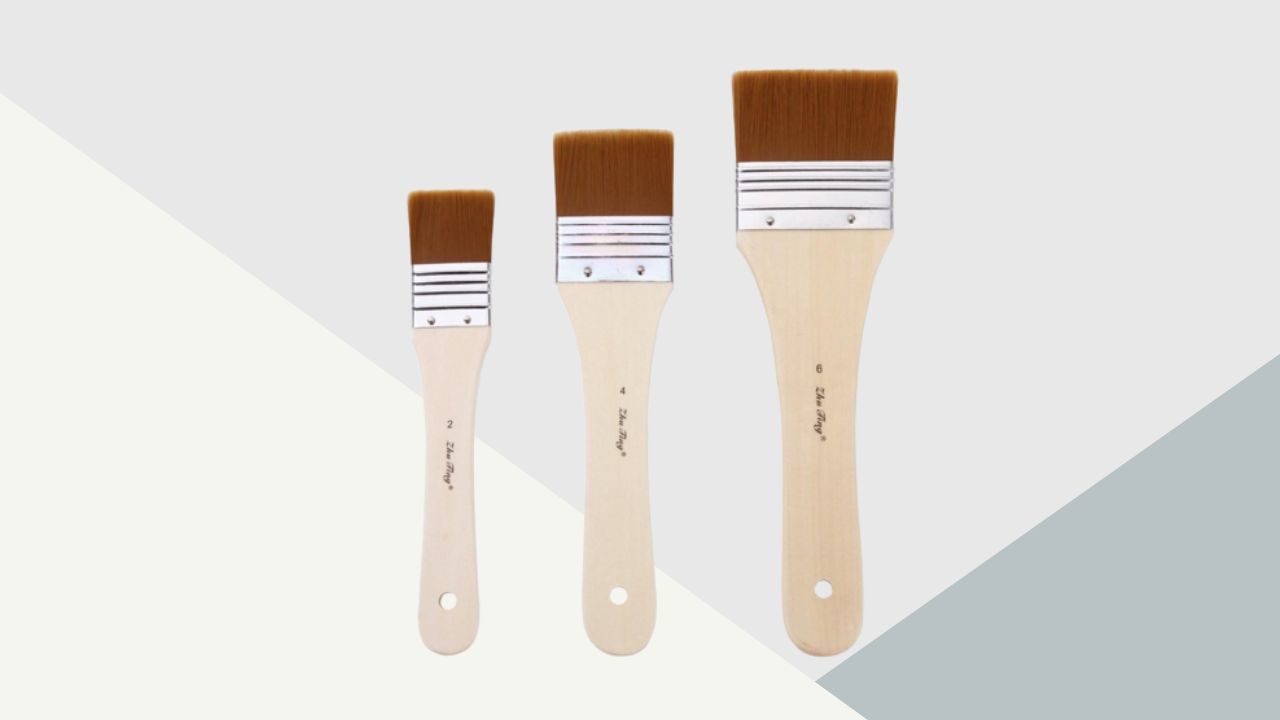 Flat paintbrushes have wide bristles which are not very thick. They are ideal for varnishing, filling wide spaces, and making bold strokes.
2. Bright Brush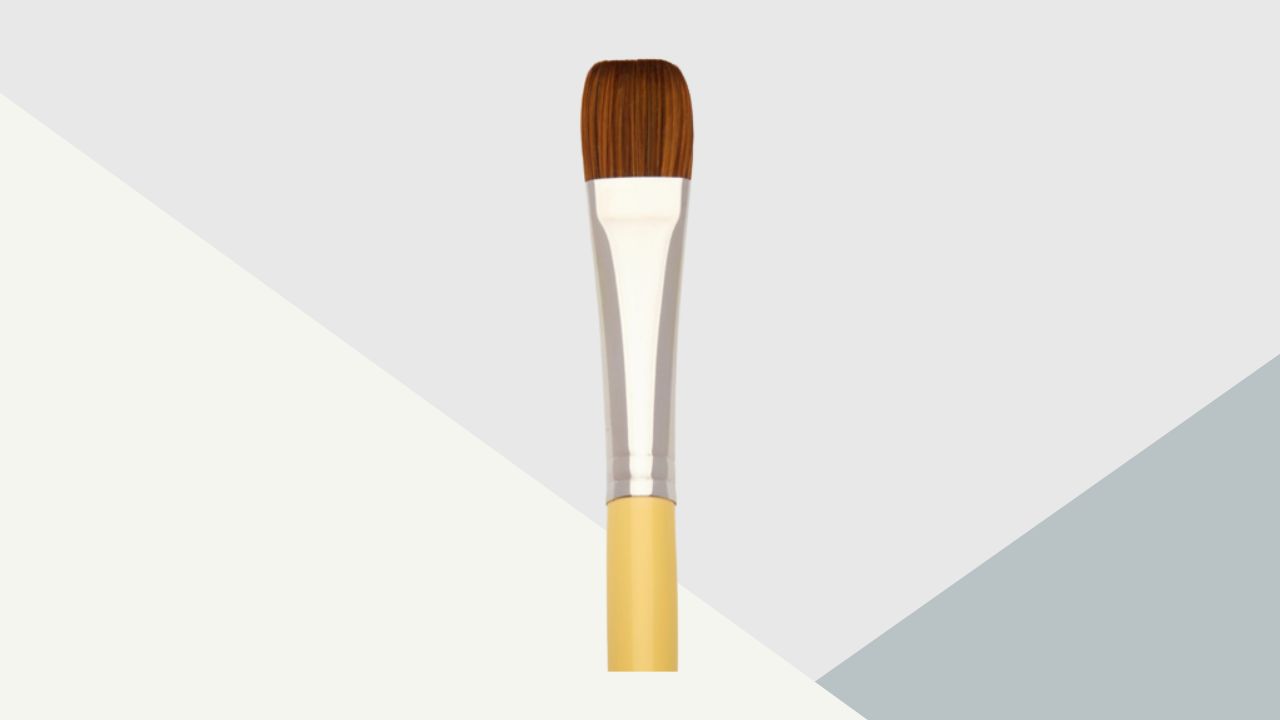 Bright brushes have shorter bristles than flat brushes. The width and length of the bristles are nearly equal.
Moreover, bright brushes have curved edges. It is best for applying thick and heavy colors and making short controlled strokes.
3. Angle Bright Brush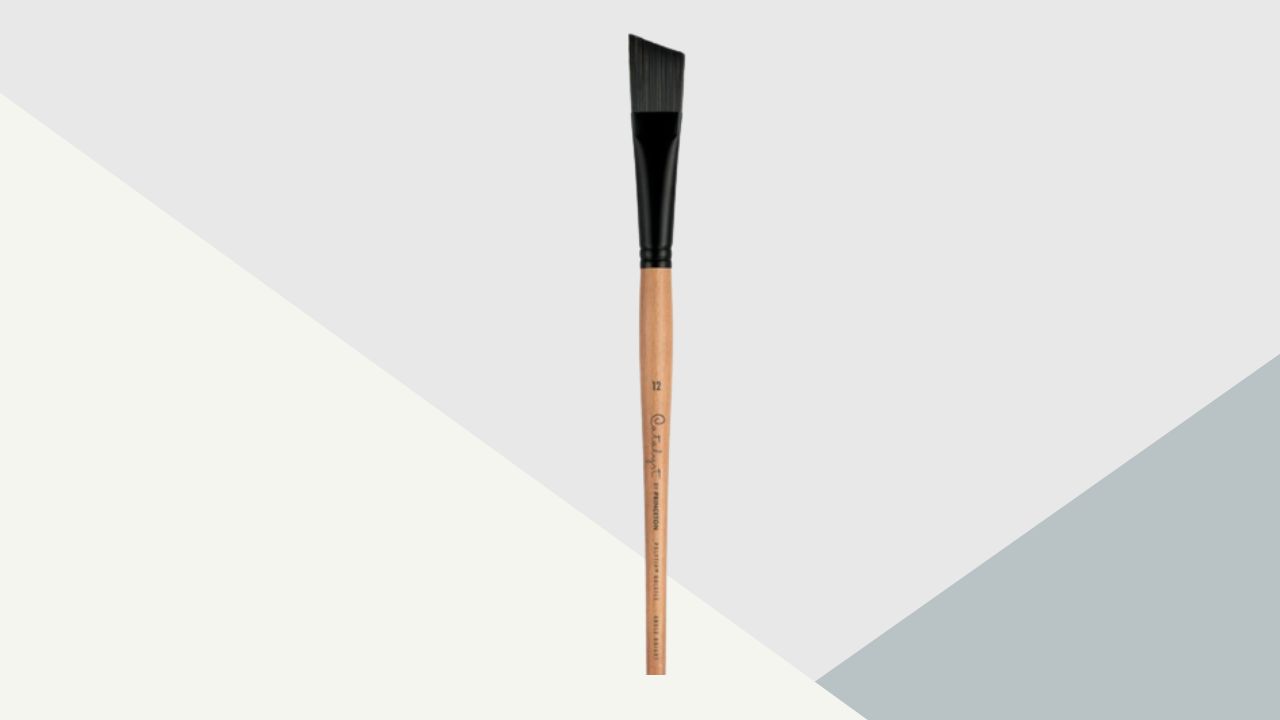 This brush has a slanted or slightly angled tip and a flat profile. It is perfect for filling corners, making curved strokes, and filling small and bigger areas.
4. Sword Brush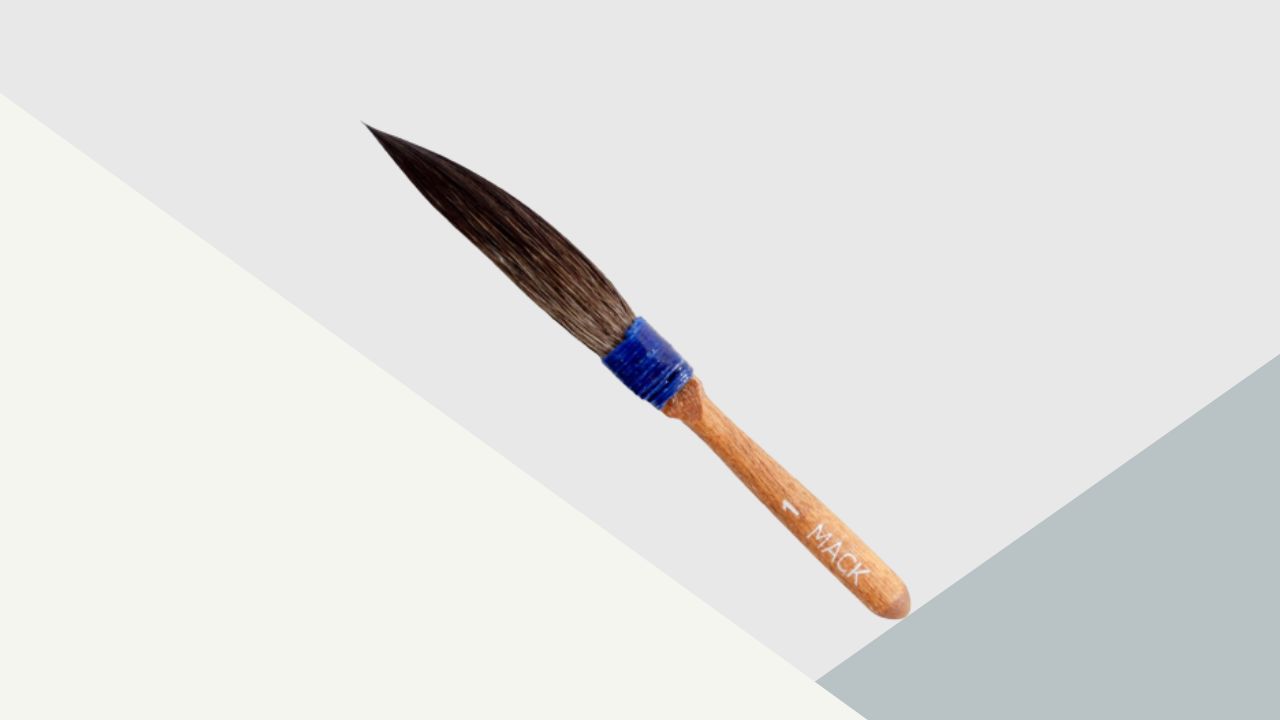 The sword brushes have a steeply angled tip. You must use the tip if you want to create thin lines.
Moreover, you can also use it to paint thicker lines by letting more hair brush the surface. It is also good for calligraphic mark-making.
5. Cheap Decorating Brush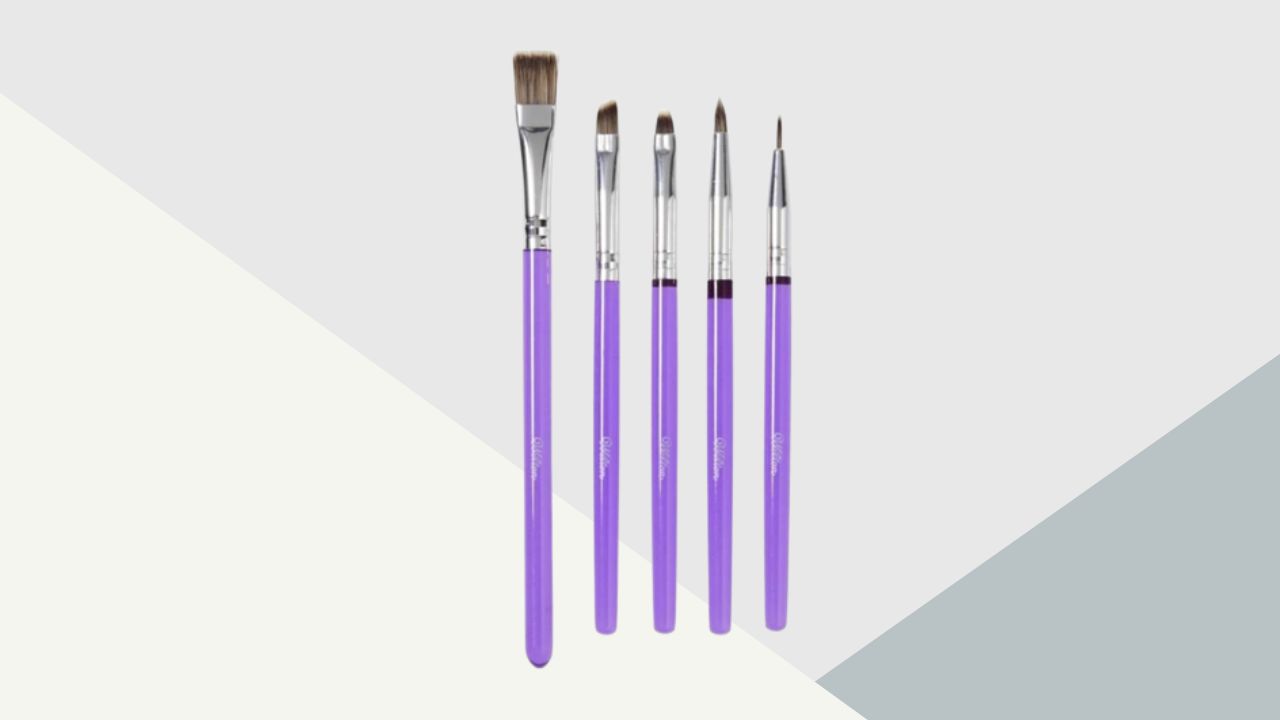 The decorating paintbrush price can be cheap. Despite its cheap price, the decorating brush is perfect for applying primer or gesso.
However, it is important to note that the hairs of a cheap decorating brush may fall on your canvas.
6. Varnishing Brush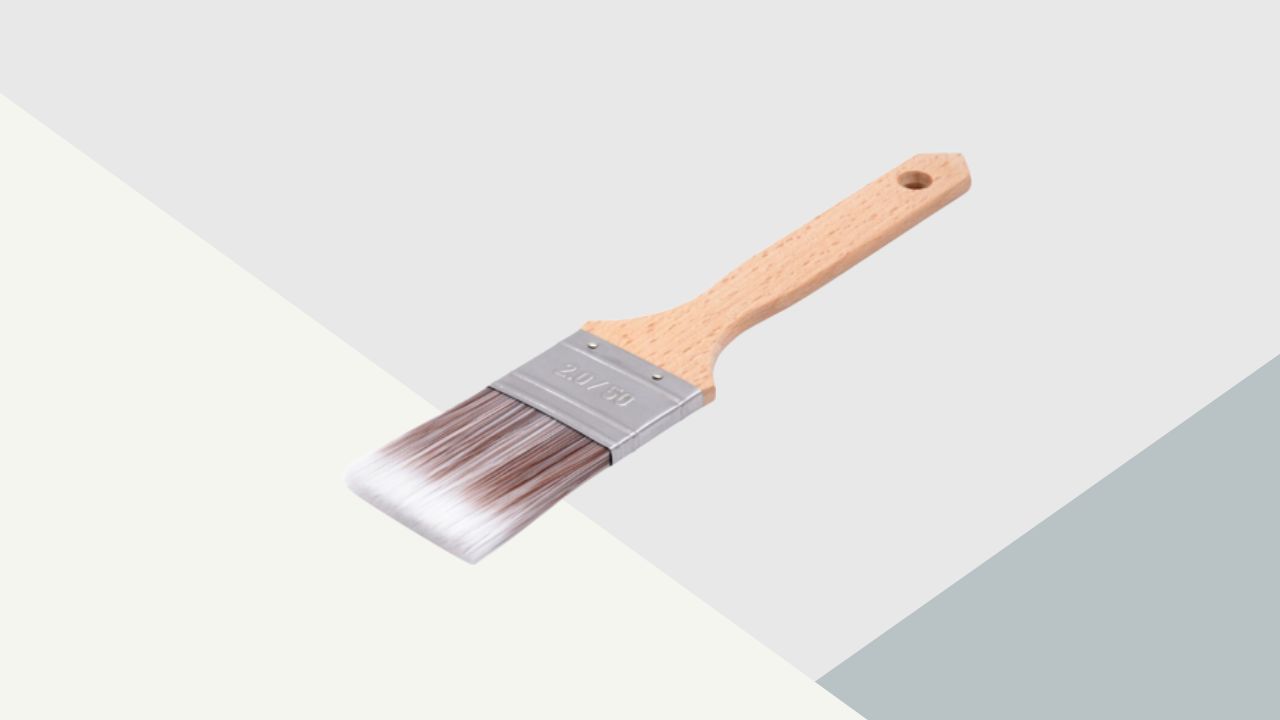 The varnishing brush has a flat profile with long bristles. The width of the varnishing brush bristles is at least 5 cm and its thickness is at least 1 cm. As its name suggests, the varnishing brush is best for varnishing.
7. Egbert Brush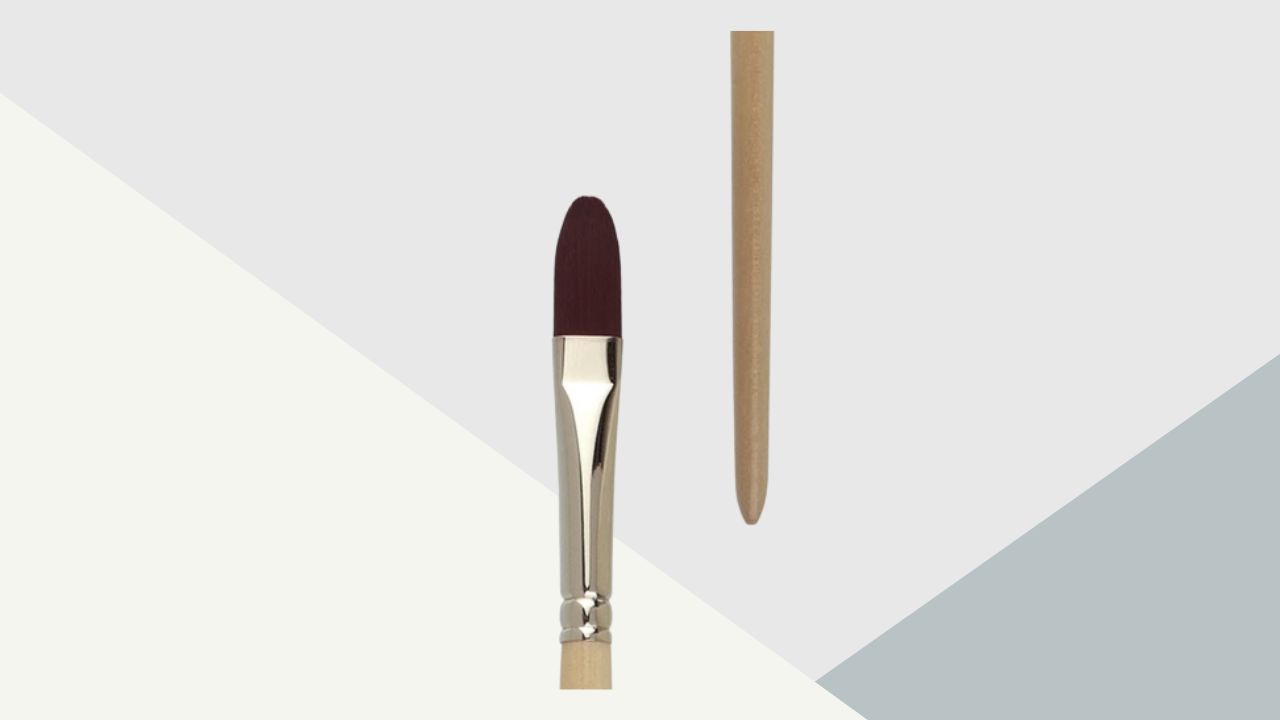 Egbert brushes are small brushes with an oval profile and long hair. They are excellent at holding paint. Moreover, they allow you to make more expressive strokes.
8. Filbert Brush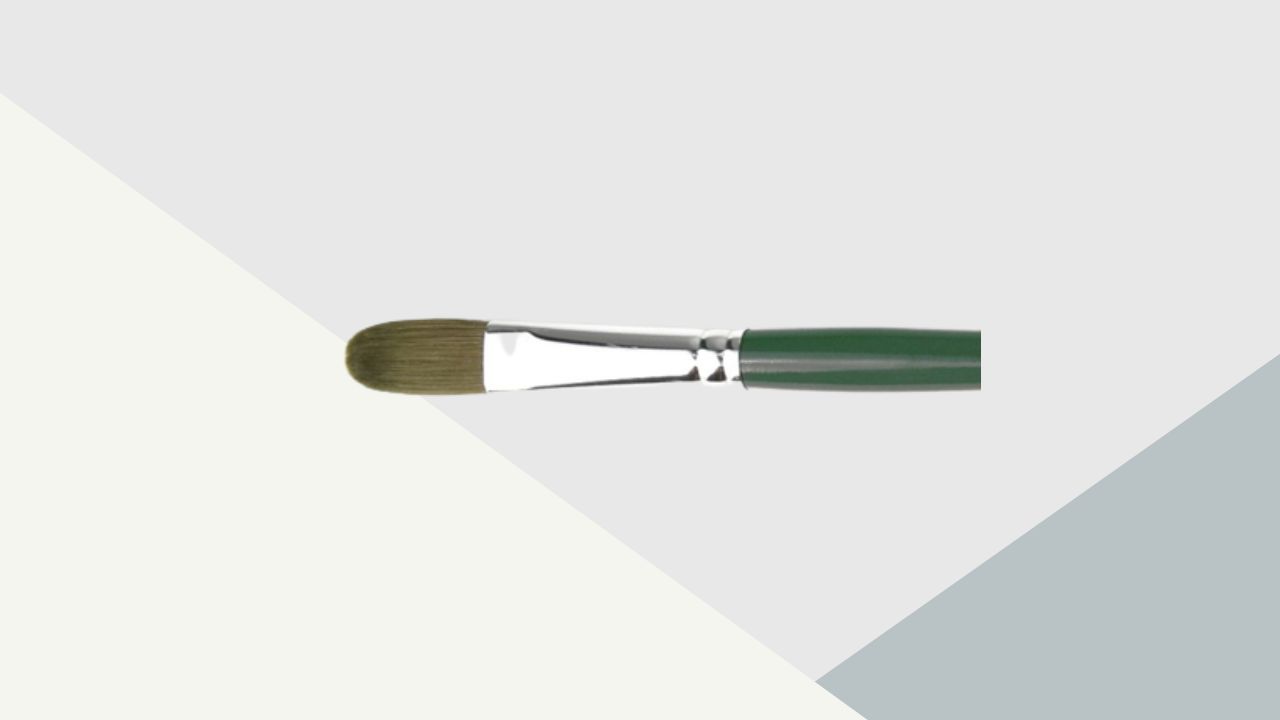 Filbert brushes look like the Egbert brush because this paintbrush has an oval flat profile. However, the filbert brush bristles are shorter than the Egbert brush bristles. The filbert brush is perfect for creating soft rounded edges and blending.
9. Paint Brush Round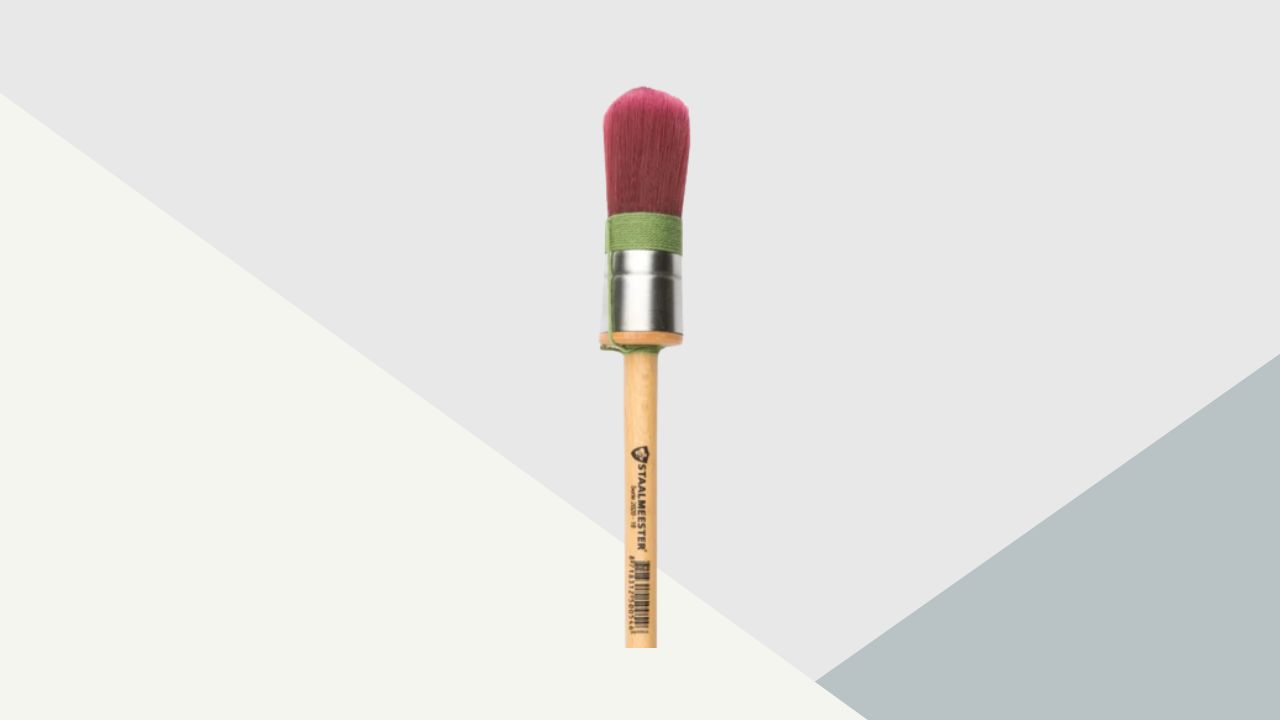 The shape of the round paintbrush's hair is similar to a pencil tip. It is round with a pointed tip. The round paintbrush is best for painting details or fine lines.
10. Liner Brush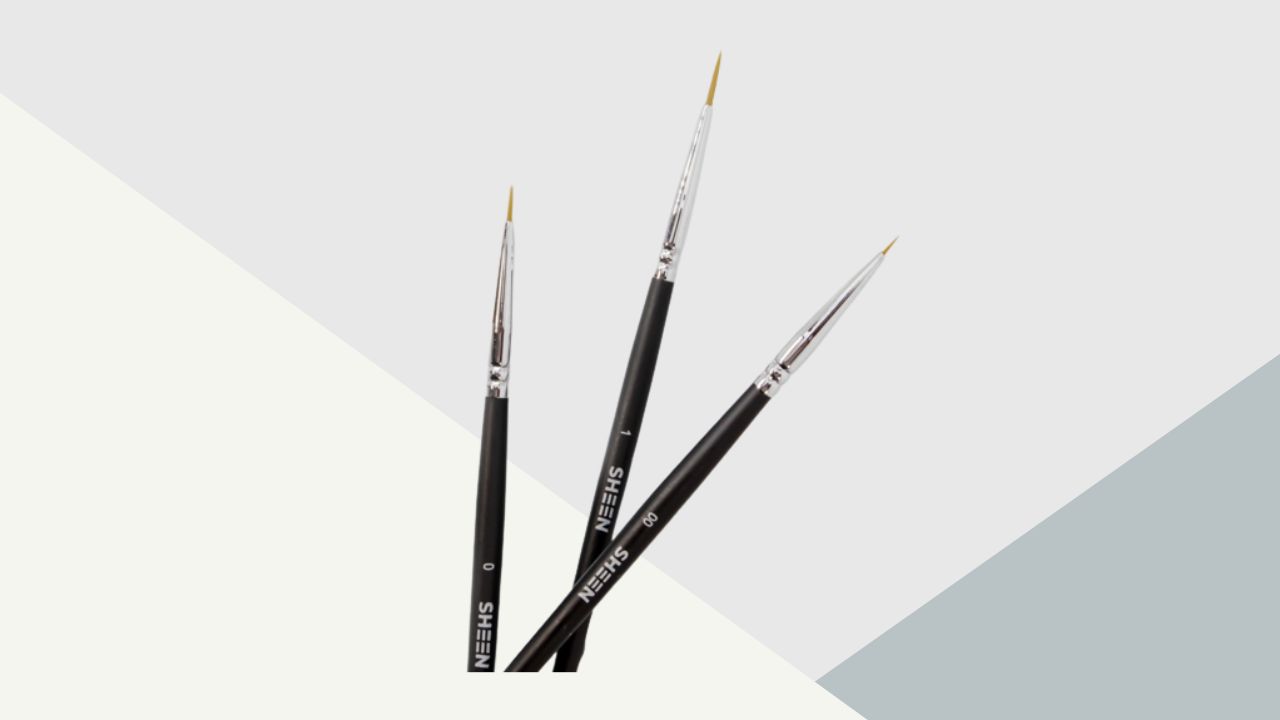 Liner brushes are very thin with long and flat tips. Artists generally use them for signing their names because these brushes are good for writing the alphabet and creating extremely fine lines.
11. Fan Brush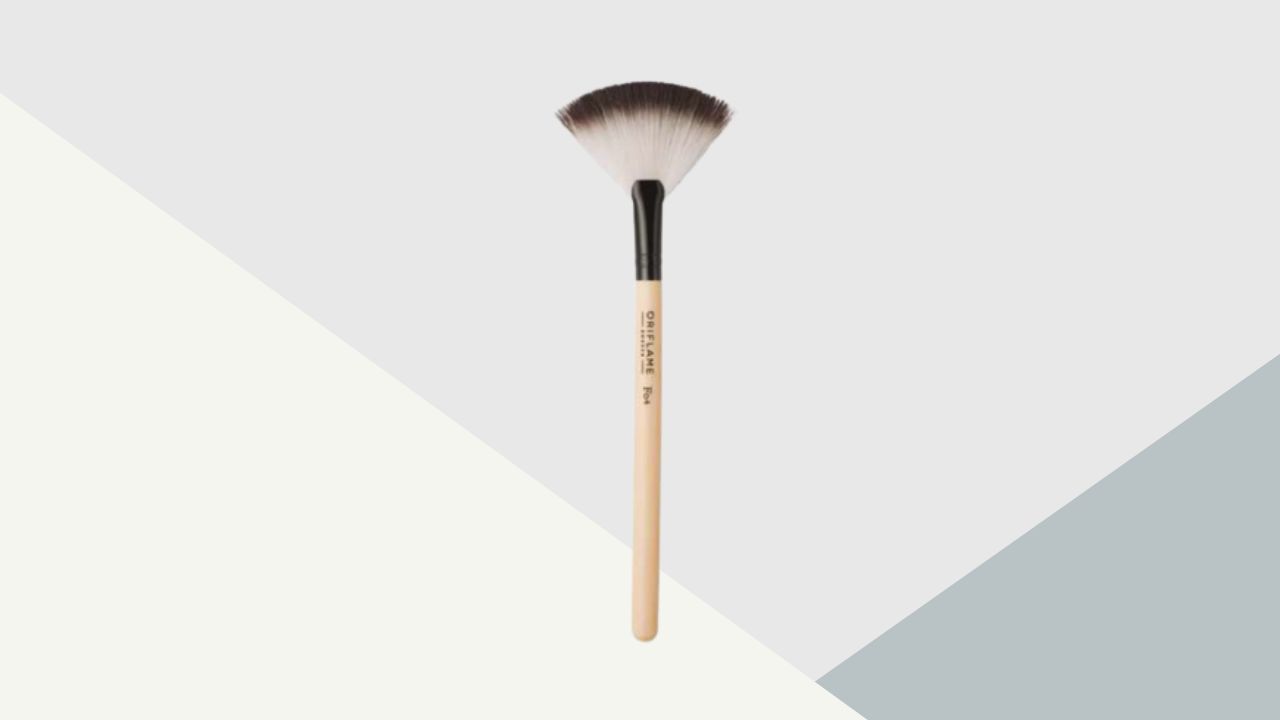 This brush has a fan-like tip. The fan brush is ideal for painting landscapes and natural elements.
12. Mop Brush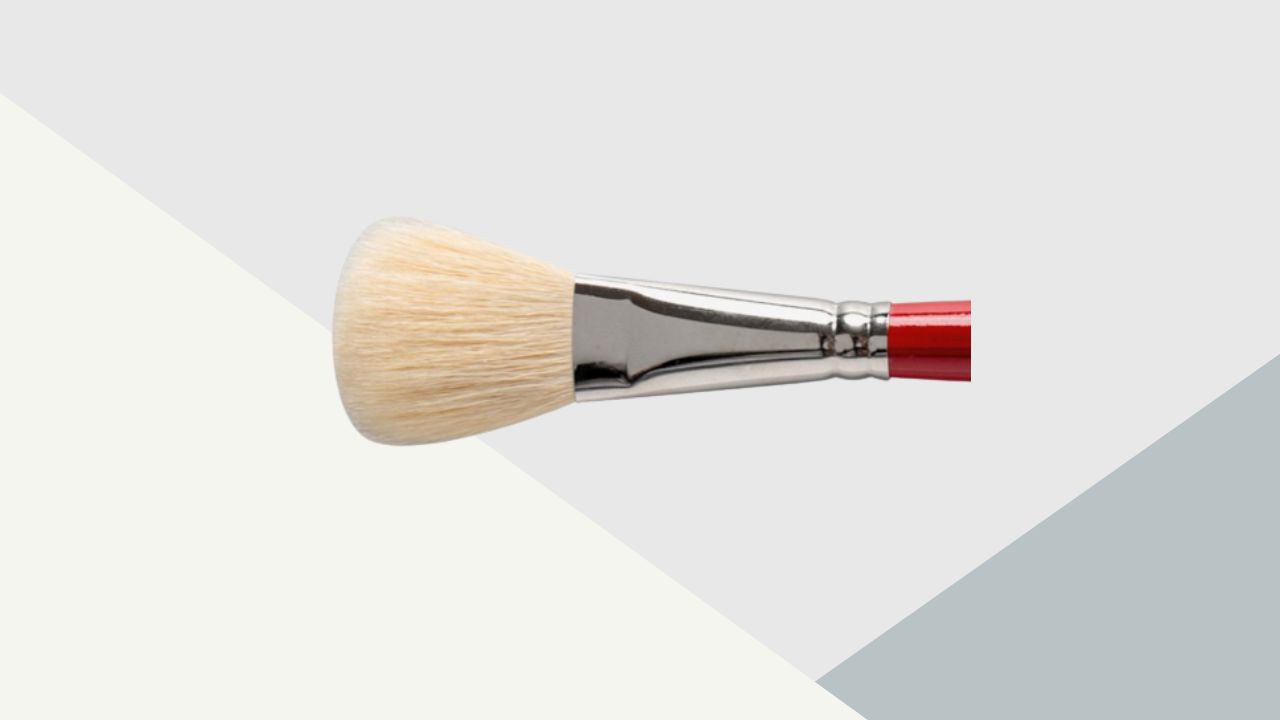 Mop brushes have a very thick tip since it has so much hair. They can hold a large amount of liquid paint which makes them ideal for large watercolor washes.
13. Stencil Brush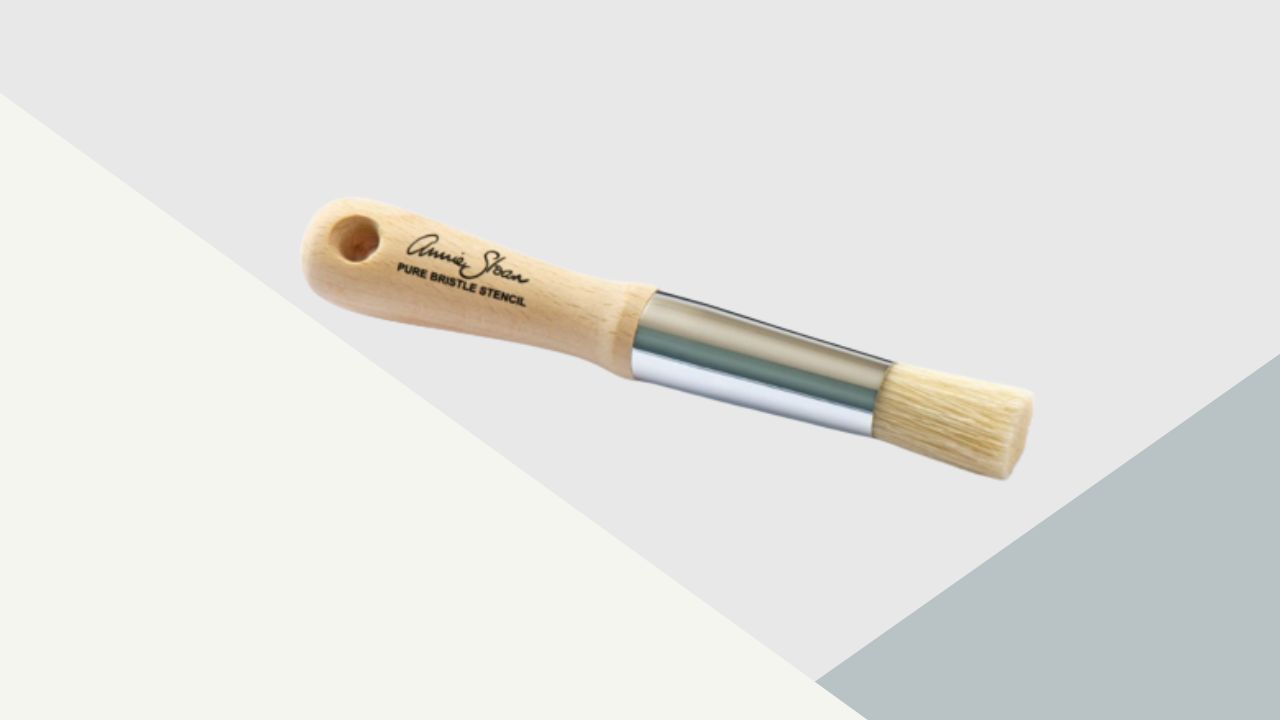 It is a short brush with stiff hair. The tip is round, thick, and flat. The stencil brush allows you to easily paint a stencil.
14. Roller Paint brush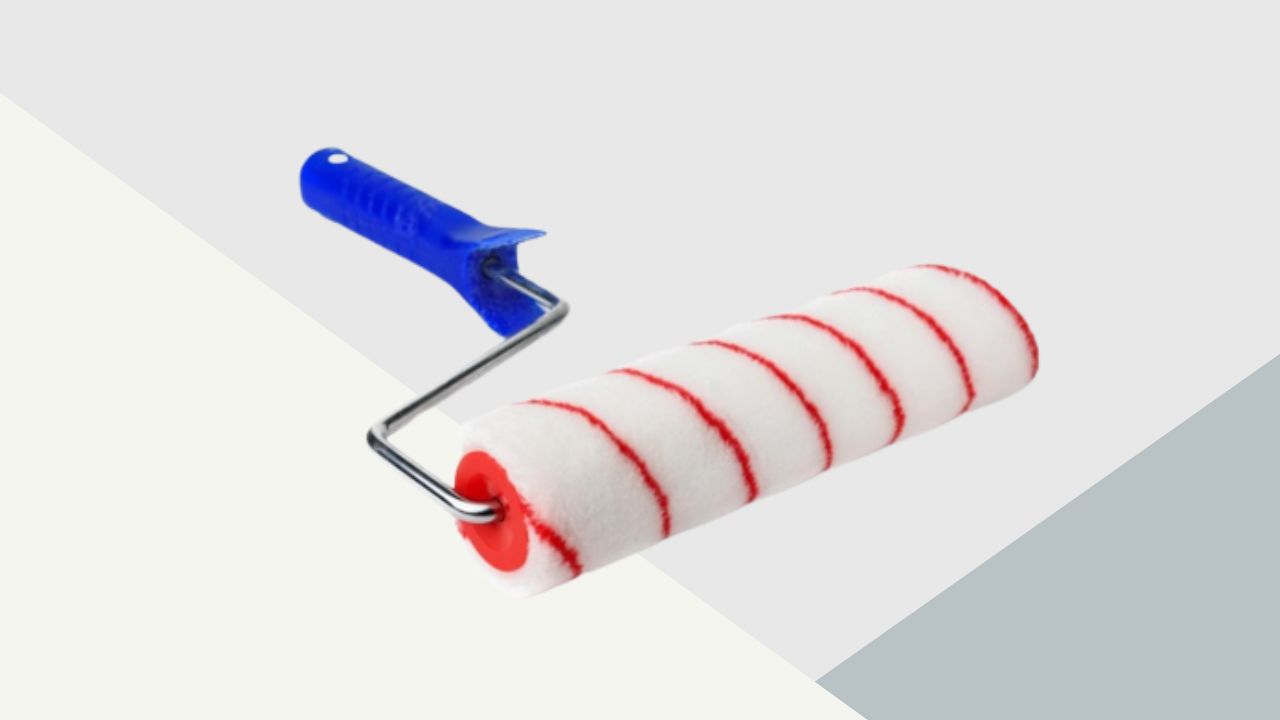 This brush is unlike the other artist's paintbrushes.  A roller paintbrush consists of a handle and a sponge roller.
---
Paint brush Sizes
Paintbrush sizes affect the paintbrush price. A big paintbrush generally costs more than a midsize brush. Paintbrush manufacturers label paintbrushes with particular numbers to indicate their sizes.
The number range from 0 to 24. The paintbrush number 24 measures 17.4 mm. Below are some paintbrush sizes available in stores.
| | |
| --- | --- |
| Size Number | Metric Measurement (mm) |
| 0000 | 0.3 |
| 000 | 0.4 |
| 00 | 0.6 |
| 0 | 0.8 |
| 1 | 1.2 |
| 2 | 1.6 |
| 3 | 2.0 |
| 4 | 2.4 |
| 5 | 3 |
| 6 | 3.2 |
| 7 | 3.6 |
| 8 | 4 |
| 9 | 4.8 |
| 10 | 5.6 |
---
Paintbrush Price List
For those who need to shop for paintbrushes in the Philippines, you can check the paint brush price Philippine table below.
Paint brush Product

Size

Paint brush Price

Focus Watercolor Round Brush Set (12 pcs)

1 to 12

₱112

Focus Studio Brush Set (10 pcs, various types, zip case)

Various sizes

₱332

Giorgione Flat Nylon Hair Paintbrush Set (5 pcs)

2, 6, 8, 10, 12

₱142

Giorgione Angled Nylon Hair Paintbrush Set (5 pcs)

2, 6, 8, 10, 12

₱142

Berkeley Filbert Brush 

6 

₱107

Brush Set 24 Pieces of Various types

1-16

₱520

Keep Smiling Paintbrush (6 pcs)

2, 5, 6, ¼, and 3/4 

₱74

Original Hans Brush 403L Camel Hair

5/8 inch

₱698

1/16

₱147

3/16

₱187

Giorgione Outliner Brush

2

₱41

Winsor & Newton Winton Hog Brush Short Flat

3

₱302

Nylon Hair Fan Paintbrush Set (6 pcs)

2 to 12

₱144

Mont Marte Squirrel Watercolor Mop Brush

0

₱257

Keep Smiling Flat Bright Paintbrush Set (8pcs)

1-8

₱294

Jowoart Ferret Badger Hair Filbert Brush Paint Set (6 pcs)

1, 3, 5, 7, 9, 11

₱315
---
From the table above, you can see that a natural hair paintbrush price is much more expensive than those synthetic bristles.
Both are good for painting. However, the ones with natural bristles are better for applying oil paint. Meanwhile, the ones with synthetic bristles are good for applying watercolor.